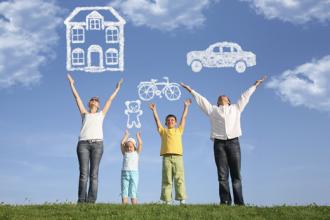 Celebrate Earth Day Every Day!
Are you inclined to make a conscious effort to green your life?  We can help you succeed.  Here is an easy and simple way to set your goals and begin your journey...guaranteed no guilt; just pure empowerment!
Participate in our
"30-Day Green Your Life Online Challenge" Fundraiser
May 15th - June 13th, 2012
Join Green Ideas Network and Tracy Lydiatt, the Green Families Guru, with an informative and fun online program, based on Tracy's #1 Best-Seller "Your Green Family Blueprint".
You will:
Learn the latest info about sustainability
Know how to save $1000s of dollars
Know how to make healthy choices for you, your loved ones, and the planet
Learn about and eliminate toxins from your home
Set goals and integrate actions in your home to realistically match your budget, timeline and priorities.
An investment of $75 includes:
A copy of Tracy's book, additional resources, lifetime access to the online program, full support from Tracy and her team, and time-saving research.
In-person Graduation Party on June 14, 2012
Fundraising support for the Green Ideas Network
* deadline for registration is April 29, 2012