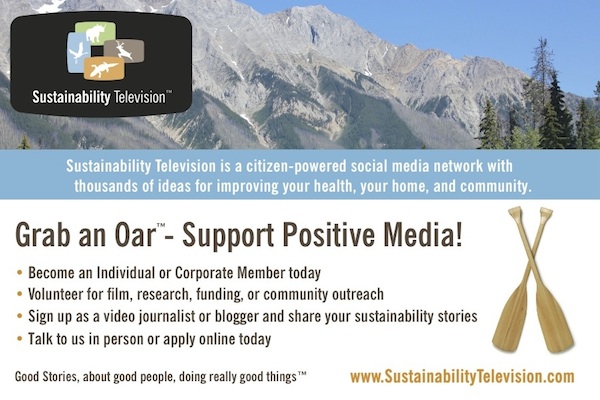 INDIVIDUAL CONTRIBUTOR

CORPORATE MEMBERS

 

 Become a Video Journalist

 or Guest Blogger:

 

 "Sustainability Television is a place where we  can all learn from each other... and share  positive replicable solutions in communities all  around the world"   

—   Jason Robinson, CEO

 

 

 

 Monthly Membership:

 

 As a social enterprise we ask our Corporate  Members to contribute only what they can  afford. This is based on the size and desired  reach you're looking for.

 

 Become a Monthly Contributor:

 As a Monthly Contributor your assistance helps  us film more... Good stories,                          about good people, doing really good things™

 Annual Membership:

 Corporate Members also have the option of  annual invoicing, simply contact us to set this    up for you.
Monthly Contributor Benefits:
As a Monthly Contributor or Corporate Member of any amount over $5/month you'll receive our monthly e-newsletter and keep up to date with current events, member discounts, coupons, job opportunities, as well as member-only invitations to Sustainability Television partner events.
At $25/month, you will be automatically entered to win exciting Contributor and Corporate member giveaways.
At $50/month, you have the option to be recognized on SustainabilityTelevision.com/oursupporters as a financial contributor.
At $75/month, you will receive an annual Limited Edition 100% Organic Cotton Sustainability Television t-shirt as a welcome gift.
At $100/month, you will also receive an annual Limited Edition Sustainability Television baseball cap and other surprise "contributor-only benefits"
Testimonials
"Jason, It was great meeting with you the other day.  I believe in your project and I want to support what you are doing.  I would like to contribute... to Sustainability Television..."
"It seems to me that what you are doing is what the internet was originally intended for..."