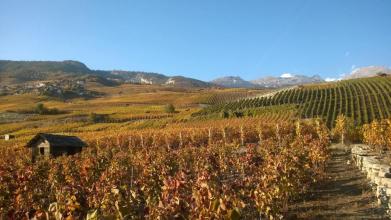 I have been living in Crans-Montana, Switzerland for the past three and a half years while attending university.  While eating my fair share of raclette (cheese covered potatoes), fondue (melted cheese), and frankly more cheese, I have pondered how the Swiss manage to be so sustainable.  While in many ways Switzerland is known for its sustainability and its environmental regulations such as trash bag tax (Swiss Info); that is not so apparent in Valais.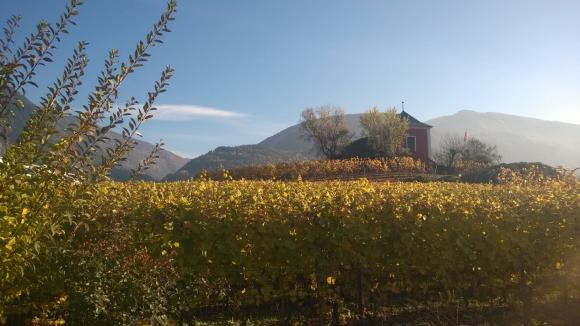 Valais, unlike most Swiss cantons, does not have many environmental regulations.  This makes Valais stand out against the other Swiss cities like Bern or Zurich. For example, within article 6 of the Zurich constitution states the need to be sustainable, environmentally, socially and economically; through these regulations it has even been named most sustainable city by Lonely Planet in 2016.  Valais on the other hand, has just a few sustainable developments like Grande Dixence, a hydroelectric dam, and focuses most of its sustainability on large projects and not as much individually which can be seen through their 16 actions for sustainability where only one measure engages the population through regulation (Valais Sustainability).   However, the green and eco-friendly mindset in the Valais allow them to be sustainable merely through their culture and less through their regulations.
 
This cultural sustainability can be seen through the love of local products.  Buying local is first and foremost in Valasian's lives.  On the mountains vineyards stretch from top to bottom, making for gorgeous landscape photos in the summer and delightfully succulent grapes in the fall.  Many locals are farmers that produce grapes for local wines, raise cows for the assiette valaisian, and even produce some sweets which are sold at the local fairs and festivals.
In a restaurant, it's unheard of ordering a wine from the Napa Valley or from Chile.  Rather you'll order a white or red wine made right in your back yard.  In Sierre , Valais, there is even a local wine festival called VINEA that showcases wonderful Swiss wines. Even the food you eat is mainly locally produced.  Many restaurants pride themselves on noting that the meat that they use in their products comes from the Valais or at least from Switzerland.  This thinking supports the local farmers, protects the environment, and increases your health because everything is fresh and doesn't need to travel long distances.
 
This Valaisian culture is unique in today's world where some fly food halfway around the world just to have out of season or exotic products available. Thus, what I have learned from living in Valais is that sustainability is more than just rules and regulations, it's a culture that locals keep alive.  So the question is: what can I do to be sustainable like the Swiss?
Eat Locally:

by eating locally, you support economic, environmental, and social sustainability.

Shop at Farmers Markets:

this will help support your local community, ensure your produce is fresh and healthy, and reduce a large amount of carbon that is produced from food transportation.

Eat in Season:

you'll not only make sure that your products are at their freshest, but you'll also avoid the costs and the dangers of purchasing out of season food that might come all the way from the opposite hemisphere.

Have Pride in Local Products:

This sustainable thinking comes from having pride in the local cuisine and culture, something that is native to the land.
Overall, I hope that this pride for local culture will inspire you to start embracing local products and culture – especially within the kitchen.  With that in mind, let me know what are your favorite local products?   
Written by: Rachel from
Responsibility Catalyst