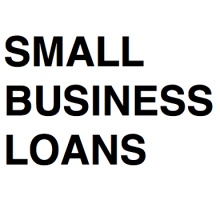 How improve your chances of getting a small business loan
In collaboration with the Business Development Bank of Canada (BDC)
Obtaining a business loan is often a rite of passage for a start-up company. The task is even more difficult at this stage because bankers tend to be more demanding of new borrowers.
However, you will improve your chances of success by understanding how a banker thinks and being well prepared when you present your business. Here are a few suggestions to help you through the process.
While entrepreneurs are passionate about their plan, bankers tend to be methodical and risk adverse. If you want a bank to loan you money, you must appreciate where the bankers are coming from and what they need from you to decide in your favour.
That puts the onus on you as the entrepreneur to thoroughly analyze and plan your project.
Protect your credibility
Your credibility is built on the seriousness of your efforts and research, the clarity of your ideas and the soundness of your business plan.
You should always support your claims with facts and figures. Also, keep in mind that the banker is likely not an expert in your field.  That is why your plan should explain things in layman's terms and be focused.
As well, your financial forecasts should clearly show how you plan to reach profitability. They must be realistic and based on solid data.
Have a strong business plan
A business plan is the key element on which the banker will analyze your loan application. The challenge is therefore to provide information that gives a detailed overview of you, your company, your team and your business strategy. Your business plan must include the following basic sections:
·       Company description
·       Presentation of the management team
·       Financial plan
·       Marketing plan
·       Production plan
A strong business plan is built on serious and validated data, including market research and realistic financial forecasts.
Choose the right kind of loan
A wide range of loans are on the market. To facilitate the application process, start by selecting the loan that best meets your needs.
·       A personal loan commits both you and your company. Guarantees therefore apply to your personal property. This kind of loan is generally granted to companies in the start-up phase and/or those with few assets.
·       A line of credit is a loan with a pre-set limit that you can use to meet immediate needs. It is often secured by your company's inventory and accounts receivable.
·       A commercial term loan is repaid by the borrower through regular payments. A term loan is most often used to finance tangible assets such as equipment, machinery and real estate.
·       A working capital loan is mainly used to finance a company's current activities such as marketing campaigns, increasing inventory to meet demand or developing new products.
With these points in mind, you will greatly improve your chances of success when applying for a commercial loan. Remember that the banker is not the only person you will need to convince that your plan is sound. Your suppliers, customers and associates will also judge the quality of your preparation before joining you on your adventure!
This article is based on the free eBook How to prepare a winning loan request guide published by BDC.
USEFUL LINKS:
http://www.bdc.ca/en/financing/pages/default.aspx
https://www.bdc.ca/en/articles-tools/entrepreneur-toolkit/templates-busi...
https://www.bdc.ca/en/articles-tools/entrepreneur-toolkit/ebooks/pages/h...