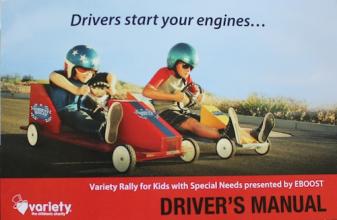 Start your engines II
Background article: http://bit.ly/SGRA12 
Variety - The Childrens Charity kicked off its inaugural Variety Rally for Kids with Special Needs Friday May 24, 2014 with "The Qualifiers" Celebrity Draft Party. The private Friday evening event was held at the stunning Cactus Club Coal Harbour in beautiful Vancouver, Canada: http://on.fb.me/1jobCDa   and was a milieu of volunteers, participants, as well as sports, and Hollywood celebrities. Rally participants had the opportunity to choose who would jon them as "Celebrity Navigators" for the day long Saturday event. Draft priority was based in descending order on the amount of donations received by each team. http://bit.ly/1mnpy3k
Participants assembled Saturday morning for brunch at the Fairmont Pacific Rim. The 18 teams received their Samsung Tablets which provided clues to secret pit stops where they would meet their next challenge. The five pit stops and one detour were spread around the city, each requiring participants to engage different skill sets to complete the tasks.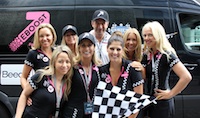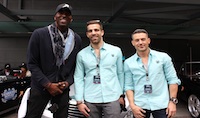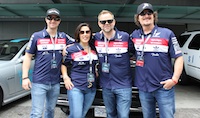 Participants gathered at the Start Line at the Fairmont Pacific Rim for a group shot before heading to their vehicles: https://fb.me/1fO4R8gex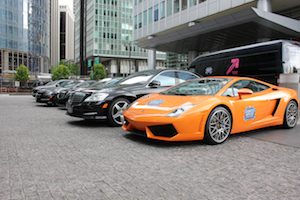 Race co-chairs Kyle & Janelle Washington waive the checkered flag to start the 2014 Variety Rally for Kids.
PIT STOP 1 - Science World: https://pic.twitter.com/wL5qghLUQQ
At this challenge location participants we're given the opportunity to connect with who have special needs on paint projects and learn about the work of art therapist Liz McKenna Clinical Director of the Canadian Mental Health Association (Delta).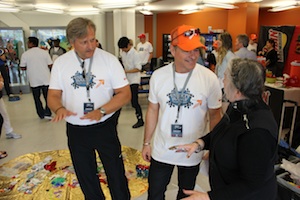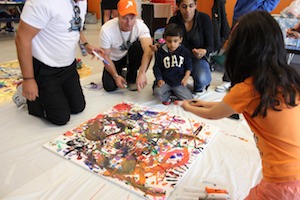 PIT STOP 2 - Edgewater Casino:   
At the casino pit stop, participants had to delegate one player from their team to play 3 rounds of hold'em poker. Their competitor? The house, and professional poker player David Williams: https://twitter.com/dwpoker
PIT STOP 3 - Vancouver Fire & Rescue Services: http://bit.ly/1mhNRQ9
At this stop teams suited up in fire gear and were faced with 3 tasks aided by Vancouver Fire & Rescue Services staff. 
Task 1: a car fire, requiring teams to ride the Fire truck to the burning car, attach a hose line to the hydrant, and extinguish the blaze.  
Task 2: enter a smoke filled burning building, find the 2 occupants and return them safely outside the building.
Task 3: after a quick refresher; apply CPR and use an AED to revive an unconscious victim.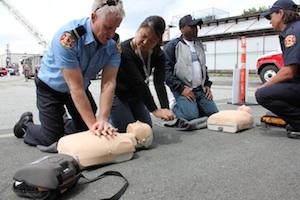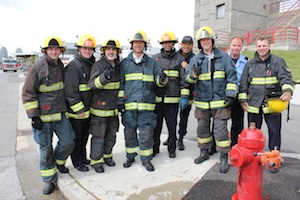 Left: Vancouver Fire and Rescue Services personnel demonstrate to Rally organizers correct CPR protocols. Right: Time for a quick photo op.
PIT STOP 4 - Sarah McLachlan: https://pic.twitter.com/VuOyoLH3eh
Participants arrive at the Sarah McLachlan School of Music. They are given a few lines to a Sarah McLachlan song, and provided one minute to prectice them before going onstage to perform the song, which is scored by music judge "Sarah McLachlan"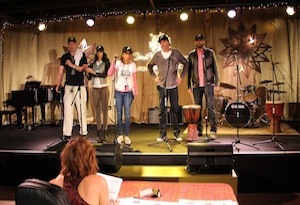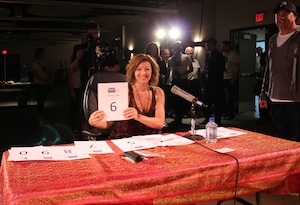 Left: Rally team sings for Sarah Mclachlan Right: Rally team receives their score. 
Little known fact: In 2014 The Sarah McLachlan School of Music will provide music education to more than 700 underserved and at-risk youth at no cost. "The school is dedicated to helping young people build community and find their voice" http://www.sarahschoolofmusic.com/ 
DETOUR - Lamborghini Vancouver: ​http://bit.ly/1h6RBa4 
At Lamborghini Vancouver, teams were allowed one lap per team member in the "Lamborghini Simulator" the best overall time being recorded as their final score at this stop.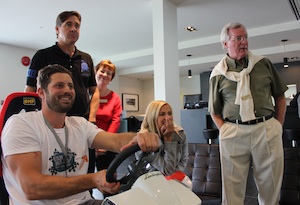 PIT STOP 5 - Seaspan: https://pic.twitter.com/BrvJHsNccV
Team "IN IT TO WIN IT" pitched their sponsor E-BOOST in a mock investment pitch to a celebrity panel at Seaspan corporate offices.  The panel included the newest Dragon of Canada's reality show Dragon's Den, Vancouver restaurateur Vikram Vij (​http://www.vijs.ca/) and fitness guru Tommy Europe.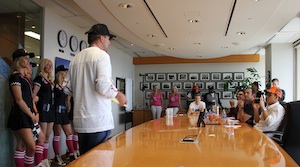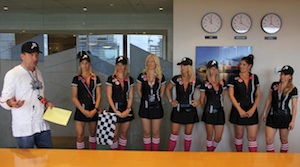 The deliberations... do we take the deal?  The counter offer, and it's accepted!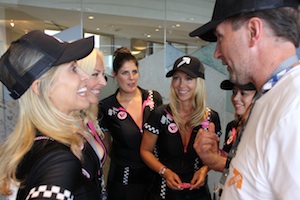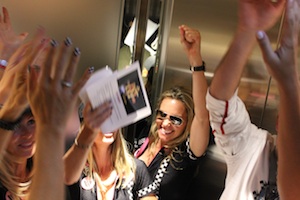 "I feel like I've died and gone to heaven" - BB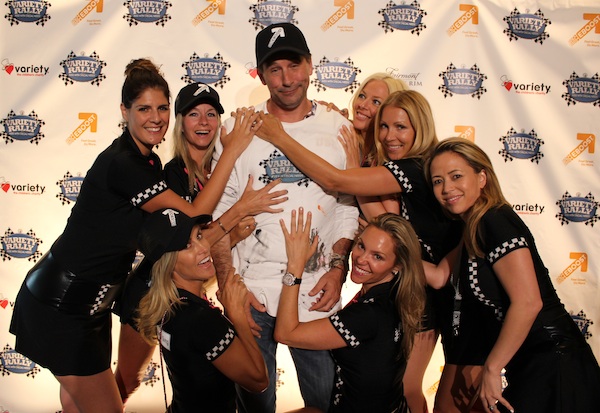 When asked why she had particpated in the event Heidi Coglon, director
www.chattothefuture.org
replied; "the Variety Rally for Kids was an amazing event, people coming together to make a difference in the lives of kids and families with special needs"... "part of the event included the opportunity to interact with some of the kids in creating beautiful art together".
About Variety – The Children's Charity 
Variety – The Children's Charity provides life-saving, life-changing and life-enriching support to families with children who have special needs in British Columbia.
·         Variety covers the costs of life-saving medication, equipment and emergency travel and accommodation expenses for families whose children are receiving treatment at out-of-community hospitals.
·         Variety also provides for life-changing support in the form of mobility equipment, physical therapies and communication devices that allow children who have special needs the chance to learn, grow and thrive.
·         Children who have special needs also benefit from life-enriching experiences, such as the opportunity to attend special schools, summer camps and other therapeutic programs. Variety supports families and also organizations that provide the tools and training to help children achieve their full potential.
- - - - - - - - - - - - - -