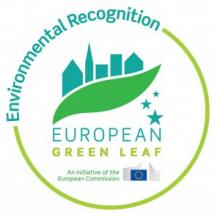 Starting this year, Europe will recognize the efforts of its smaller size cities, with between 20,000 and 100,000 inhabitants, for generating green growth and new jobs.
The European Green Leaf award is focused on three main objectives, as described on the official site: recognizing the commitment to the green growth, encouraging the people's awareness and involvement and finding the cities able to be the 'green ambassadors'.
 
The Spanish city of Mollet del Vallès and the Portuguese city of Torres Vedras are the winners of the first European Green Leaf award.
Here's a map with the 2015 applicant cities: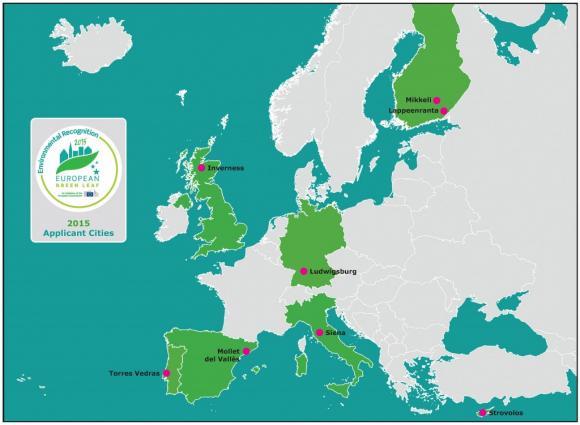 This competition is additionally to the one started in 2010 - European Green Capital – awarding each year the leader in the environmentally friendly urban living. The winner attracts also public financing for different sustainable projects.
The winning cities until now include: Stockholm in 2010, Hamburg in 2011, Vitoria-Gastiez in 2012, Nantes in 2013, Copenhagen in 2014, Bristol in 2015, Ljubljana in 2016 and Essen in 2017.