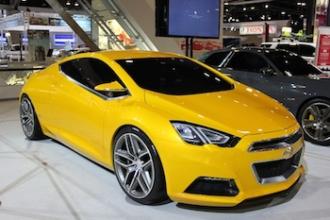 For those who missed the Vancouver Auto Show this year, the provincial government kicked off the event with some excitement by extending the Clean Energy Vehicle for BC Program  http://www.cevforbc.ca/ and a number of other incentives for clean energy vehicles in BC.
 
Welcome news for car buyers looking to purchase an energy efficient vehicle; as the CEV for BC program allows B.C. residents "up to $5,000 off the pre-tax sticker price for qualifying new battery electric, fuel-cell electric, plug-in hybrid electric and compressed natural gas vehicles".
Originally slated to end March 31 the program has now been extended through 2014.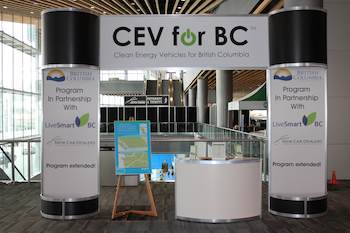 Terry Lake, Minister of Environment for British Columbia
"By having a significant network of charging stations in place throughout the province, we now have the opportunity to make B.C. the clean energy vehicle centre of North America. Extending the CEV for BC point-of-sale incentive program by another year will allow even more British Columbians to make better, clean transportation choices."
 
Other exciting news from the 2013 show was the "Green Ride and Drive" On a first-come first-serve basis attendees were given the opportunity to test-drive some of the world's leading eco-friendly vehicles including vehicles from Ford, Nissan, GM, Toyota, Lexus and Mercedes-Benz.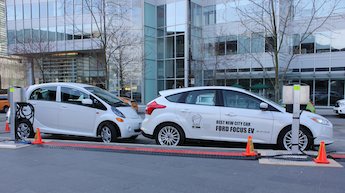 What would an Auto show be without the amazing concept cars? Chevy had two concept cars on display and even had an online voting system for attendees to vote for their favorite. Rumored to be in the 40-mpg, low-$20,000-range, the TRU seems the hands down winner.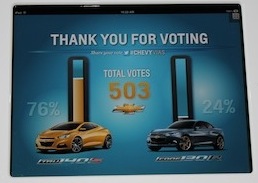 Dams Ford Lincoln in Surrey, BC took Sustainability Television on a tour of their fully electric, hybrid-electric, and Eco-boost vehicles including the Focus Electric, the C-MAX Energi, the Fusion, and the F-150: https://www.sustainabilitytelevision.com/video/ford-energy-efficient-veh...
The Toyota Prius has been one of the global leaders in Hybrid technologies and offers a suite of new features in 2013 including and some old ones - More than a Million Kilometers
Vancouver Mayor Gregor Robertson meets Toyota Prius Taxi Driver Andrew Grant at the 2009 Vancouver International Auto Show: https://www.sustainabilitytelevision.com/video/2009-vancouver-auto-show
 
The Mitsubishi i-MiEV was a recent sponsor of the Harmony House Project an initiative of (CMHC) Canada Mortgage and Housing Corporation's  "EQuilibrium™ Sustainable Housing Demonstration Initiative" an example of the home of the future, seen working with the cars of the future:
https://www.sustainabilitytelevision.com/video-series/harmony-house-series
Visit episodes 18 and 20 to view the Mitsubishi i-MiEV in action.
 
From a Canadian perspective the one car that was conspicuously absent and that has received much press of late was the "ZENN" Car.  Made in Canada, and yet only legal for sale in British Columbia and the United States – the Zenn car is fully electric and a great tribute to Canadian ingenuity!
 
Watch Rick Mercer's CBC interview here: http://www.youtube.com/watch?v=Ri2BG2qOvCg
 
OTHER RELATED LINKS OF INTEREST
To find out more about this and other energy efficiency incentive programs visit the following links provided by the
LiveSmart BC Residential Charging Point Rebate Program:
http://www.livesmartbc.ca/incentives/transportation/CEV-rebates.html#residential
For more information on the 2013 Vancouver International Auto show visit: www.VancouverInternationalAutoShow.com.