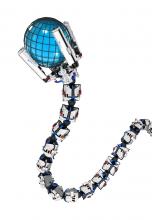 The shifting trend to mobile has been one of the major drivers behind the need for business to go social. This shift makes it a business necessity to have a strategy around its social messaging position and ensuring it is resourced with skill sets that are reflective of the inherit risks associated with its immediacy and permanency; along with the rewards associated with its opportunity to build stronger links with its customer world.
 
To be relevant in the digital disrupted era, businesses need to embrace the social reward and not the social risk.
1. Engage with CONSUMPTION Trend
Customers now have a relentless need to consume information in smaller 'bytes' on a more frequent basis to satisfy their insatiable growing appetite of accessing a greater array of information on-demand with 'currency'.  Business needs to shape content to suit the consumption trend.
2. Use the Voice of AUTHENTICITY
Social is personal – it delivers the human voice for customers. To allow social to have its power for the business proposition, policies need to be shaped to allow for the authentic voice to be adopted and not a manufactured one. Business needs to adapt for the transparency that the connected human factor delivers.
3. Co-create for the STORY
Social tools have been very successful in tapping into the need for human-beings to tell their story. This has opened-up the opportunity for business to use the social tools to find their customers and then share in their experiences. Businesses need to know and engage with their customer with a story that has relevance in their lives.
4. Know the ECO-SYSTEM
Social delivers the 'hooks' to link the natural virtual ecosystem – it puts people – 'individuals'- at the centre rather than allowing communication to be filtered through an editor managed by a third vested-interest party.  Businesses need to understand the power of content curation for their message sharing.
5. Understand the METRICS
Engaging in social does not necessarily equate to metrics with the same mind-set that businesses are familiar with. It is important that each social platform has clear objectives to shape its behaviour to enable measurement to be built from.  Metrics will not measure a business's full social influencing power – but if the business has objectives that are more reflective of its purpose then its influencing power will be allowed to build from a more holistic perspective. Businesses need to understand what their real metric measurement is – it is not only about the numbers.