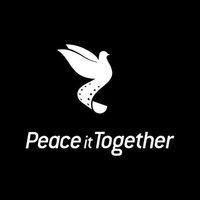 In the summer of 2011, I became involved with a non-profit organization called 'Peace it Together' in Vancouver. I was drawn to its summer program that facilitated the creation of films by youth from conflict areas, who had the opportunity to engage with culturally and politically sensitive topics and produce original films together.
Volunteering for this program was a learning experience for me, as I got to meet Israeli and Palestinian youth and witness the dialogue between them. My official titles were "Assistant to Film Production and Summer Program Manager" and "Food Donations Coordinator". I was moved by the sensitivity with which both participants and staff approached the issues, and the process by which the youth had to engage in meaningful honest dialogue, in order for the films to reflect all of their points of view. The end of the program was marked by a pre-gala screening night for participants and staff, where we all got together, had dinner and watched the films for the first time. The movies were shown to the public the following evening in a festive gala screening fundraiser.  
Even with the program ended, I continue to be involved with the organization as I value their values and agency. I was truly moved by my experience with them.
'Peace it Together' contributes to the education of youth from conflict areas, as they introduce them to their "enemies" and show them that the other side is not very different than themselves. The youth then return home to their communities where they are able to show their films, share their experiences and educate community members.
In the following YouTube video, Executive Director Reena Lazar speaks about the role of filmmaking in the Peace it Together program while participants discuss plans to screen their films back home: 
http://www.youtube.com/watch?v=Na4QlZ4gOjQ&feature=player_embedded
Coral