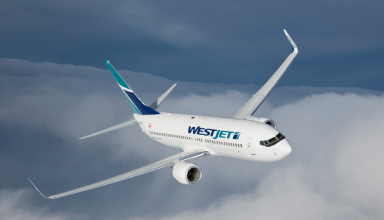 By Karmen Clark and Jason Robinson
The City of Surrey is currently the second largest municipality in British Columbia, and is characterized by one of the youngest and fastest growing populations in the Province.  With a projected population increase of 300 000 people by 2046, Surrey will soon be BC's largest city with 1 in 4 residents of Metro Vancouver calling it their home.
 
Surrey's physical geography occupies the largest portion of Metro Vancouver, as compared to its peers, covering a vast expanse of 316.41 ²km.  Surrey boasts a wide array of industry, productive agricultural land, beaches, park space, residential, and commercial districts. The City of Surrey fosters a unique and diverse community, made up of six distinct districts; Cloverdale, Fleetwood, Guilford, South Surrey, North Surrey and Newton.
 
The City of Surrey has earned the title as one of BC's top employers for the 12th year in a row, and is also considered the top employer of youth in the Province. The City of Surrey is also becoming recognized as a leader in innovation and progressive technologies.  Initiatives such as Innovation Boulevard and the Greater Vancouver  Clean Technology Expo & Championship are laying the foundation for current and future leadership in research and industrial science.
 
Surrey Mayor Linda Hepner says;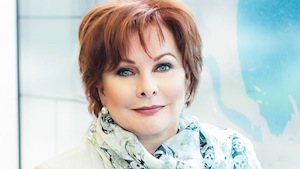 "As a city with one third of our population under the age of 19, we ardently support our youth who are thinking about how technology can solve complex energy problems. The recent Clean Tech Championships at Surrey City Hall is a prime example of the innovative and entrepreneurial spirit we are seeing in today's youth. By having leading academic institutions like Simon Fraser University, the Foresight Clean Tech Accelerator Centre for the development and commercialization of clean technologies, and hosting events such as the annual Greater Vancouver Clean Technology Expo and Championships, the City of Surrey has ensured that the knowledge, expertise and opportunities necessary for success are available now to the young entrepreneurs of tomorrow."
 
The City of Surrey has also recently launched a program entitled Clean Tech Action on Energy. According to the City of Surrey website the city plans to remake itself into a clean energy hub and promote clean technology business by:
 
"Establishing an incubator centre for the commercialization of clean energy research.  Requiring all new service stations to provide at least one alternative fuel source, such as hydrogen, compressed natural gas (CNG), or electric vehicle charging.
 
Supplying infrastructure for new technologies, such as the publically-available electric vehicle charging station at City Halland 2 municipal hydrogen fuelling stations.
 
Developing plans for an organics biofuel facility, that will process residential and commercial kitchen and yard waste into fuel, which would then be used to power vehicles, including the City's garbage trucks. "
 
The youthful and innovative spirit found in Surrey attracts entrepreneurs, thinkers, and doers to the city, making it a hotbed for advancement and inspiration in business.
 
At the centre of this entrepreneurial spirit The Surrey Board of Trade ("SBOT") connects .  Committed to the promotion of Surrey based businesses, and facilitator of international trade and commerce for its members, the SBOT is another example of innovation and leader in the advancement of regional trade.
 
The SBOT hosts more than 100 events each year, ranging from business workshops, to keynote speaker lunches, networking receptions, and gala awards dinners. The SBOT recognizes not only large established businesses, but also new business, young entrepreneurs, and even provides a business mentorship matching program.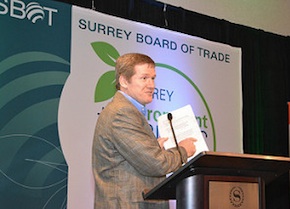 The Surrey Board of Trade recently held its 10th annual Environment and Business Awards luncheon on September 15th 2016.  The awards recognize small, medium, and large businesses that have demonstrated an exceptional dedication to the environment as recognized through business practices, and consistency. It is businesses like these that make Surrey such a unique region for progressive thinking and industry.
Mike McNaney, WestJet Vice President of Industry and Airport Affairs, provided a keynote address to the Environment & Business Awards luncheon audience. McNaney quickly established his company's community service commitment and rapport with attendees, responding to an audience question with the quip; "everything at WestJet is from the heart".
McNaney stressed WestJet's commitment to becoming an environmentally sustainable airline, remarking that with a fleet of over 150 aircraft, and resulting 1.3 billion USD annual spend in jet fuel; an eco friendly solution is closely tied to the financial future of the airline. 
                                    "everything at WestJet is from the heart," 
 
McNaney explained that the company's fleet is responsible for 95% of current GHG carbon emissions. Despite these numbers, McNaney emphasized that WestJet has made many changes towards a more sustainable future; exceeding Transport Canada fuel efficiency targets for more than a decade, and developing numerous initiatives including:
spending billions of dollars re-fleeting, resulting in fuel efficiency improvement of 45% since 2000 by upgrading to the 

Boeing 737NG

, a more narrow bodied build, resulting in less fuel intake.

winglets

 were added to the wings of the WestJet fleet and contributed to a 2.7% increase in overall fuel efficiency.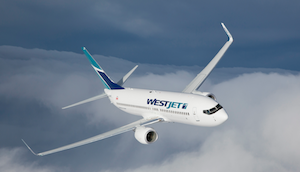 In addition, the use of Required navigation performance (RNP) systems which function much like a GPS, allowing for very specific low cascade arrival approaches and departure takeoffs, essentially eliminating the fuel-consuming drop and dive effect for aircraft navigation.
 
Most recently, McNaney stated that purchases of 65 new aircraft including the Boeing 737max will further improve the fuel efficiency of the airline and;
reduce overall noise by 13-16%
accounting for a 50% drop in nitrogen oxide emissions.
new, lighter seats, and the removal of in-flight monitors saving 800lbs. per aircraft.
In-flight monitors have been replaced with an in flight wifi system, that can be easily accessed through the 

WestJet app

.
and a newly implemented recycling program in partnership with the ("MCSC") 

Missing Children's Society of Canada
Despite these significant and ongoing changes McNaney believes that the next step towards a vastly more sustainable fleet may be the development of bio jet fuel. Currently not a cost effective replacement for fossil fuels, according to McNaney the adoption of Bio JetFuel would allow for discernable benefits. WestJet is currently involved with the University of British Columbia, working with woody biomass as the feedstock.
McNaney's presentation concluded with applause and cheers as he awarded two free WestJet tickets to the excitement of his luncheon audience.
A number of companies were recognized for their environmental contributions to the city of Surrey. The winner of the Medium sized Business Award was Mansonville Plastics a Surrey based company specializing in the production and recycling of polystyrene a product that many believe to be unrecyclable. Mandeville Plastics Chief Financial Officer Hussam Kaddoura says;
"At Mansonville Plastics, we strive to provide expanded polystyrene solutions, fulfilling our customer needs with quality products and services. We work relentlessly in process improvement and product innovation to meet our customers' demand.
Being environmentally conscious, Mansonville Plastics Group of Companies also encourages EPS recycling and prides itself of being the largest EPS recycler/processor in British Columbia that actively reuse recyclable EPS materials to produce new and innovative environmentally friendly finished products to conserve energy".
The Circular Economy Award was a new addition to the SBOT roster of Environment  Awards for 2016. Its first recipient? Cascades Recovery Inc. - a recycler of materials once considered landfill now repurposed in a circular loop of feed stock and usable products. The company website boasts over 1.5Million tons of recycled materials handled at 21 locations across Canada  and the USA, including operations in Surrey, BC.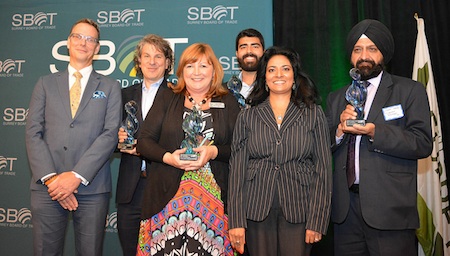 Following the Environment and Business Awards, The Surrey Innovation Awards built on the spirit of innovation in the City of Surrey, empowering individuals to develop their creative thinking and rewarding the ideas and accomplishments of its nominees. Sponsored by Simon Fraser University Surrey Campus the 2016 Surrey Board of Trade Innovation awards recognized the following companies:
            Young Innovator                   – Compy Inc.
            Small Business Innovator     – MicroMatter
            Large Business Innovator    – Fortis BC
            Organization Innovators      – West Coast Centre for Learning
West Coast Centre for Learning ("WCCFL") works to support individuals and families, struggling with learning challenges and interpersonal development. By fostering a positive and stimulating educational and social environment WCCFL assists children, youth and adult to reach their full potential as individual learners and members of society at large. Benefits of WCCFL's individualized programs include; improved self-confidence, self-esteem, positive developmental and interpersonal outcomes, and ongoing brain health and mental wellness.
To find out more about the advancement of clean technology and innovation in the city of Surrey, BC, visit:
www.surrey.ca and www.businessinsurrey.com
 
 
Images courtesy of: The City of Surrey, WestJet, The Surrey Board of Trade (SBOT).