CORPORATE MEMBERSHIP
Why Sustainability TV? Our interactive media is fun and easy to use.  You can post your own blogs, press releases, community events, receive recognition in pre-video advertisements, and link new clients to your corporate website.
Click here to become a Corporate Member now!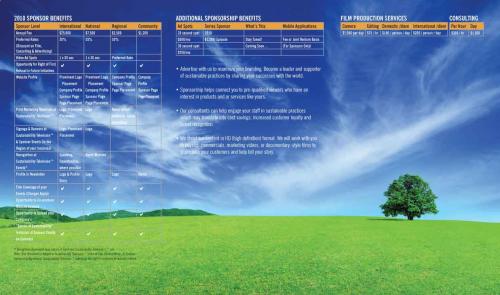 watch a video on how to advertise with us
view other Corporate Member profiles
view the Corporate Membership brochure
MEDIA CONSULTING
From the built environment to employee engagement we can help your organization with advanced sustainability consulting services or even to take that first step towards sustainable practices. Contact us and we'll get our specialised team of professionals to help your business find efficiencies and opportunities to help your organization thrive!
VIDEO PRODUCTION
Whether TV, web or mobile phone our film production team can help you with your video production needs anywhere in the world.  Whether it's news, a series, or corporate videos we have you covered, Contact us today for an estimate on your video production needs.
──────────────────────────────────────────────────────────────