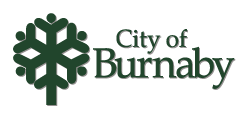 Its spring again and time again for the 2014 City of Burnaby Environment Awards - and the nomination process is now open (
www.burnaby.ca/environmentawards 
).
Now in it's 18th year the Burnaby Environment Awards have been recognizing outstanding achievements in the Burnaby community since 1996. Each year the community puts out a call to youth, industry, and the general public to search out the best stories from the last 12 months.
As a previous winner of this prestigious award BYSN president Jacqueline Shen says" This is a chance to celebrate the amazing people in our community who do wonderful things. If you think you know someone who deserves recognition for their work, fill out a nomination form for them!"
Important points to note about this years awards:
Awards will be presented in six (6) categories:
  - Business Stewardship,
  - Communications,
  - Community Stewardship,
  - Green Choices,
  - Planning and Development, and
  - Youth.
Newspaper print ads, posters, social media outreach, and information on City of Burnaby website will be available from March to Mid-April
Submission deadline for nominations: Monday, April 14, 2014

For more information and to nominate someone visit:
http://www.burnaby.ca/Things-To-Do/Be-Involved/Citizen-Recognition/Envir...
.