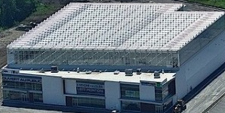 What is Rooftop Farming?
 
Rooftop Farming is the cultivation of fresh produce on the top of buildings within the CBD of major cities. The most effective form is hydroponics techniques using a specially designed Greenhouse.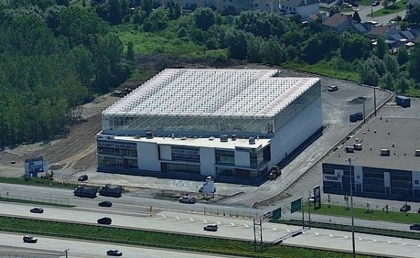 Lufa Farms Montreal
 
Why is Rooftop Farming Great for Health?
 
Rooftop Farming allows for a completely organic form of farming. This means it often has no pesticides or insecticides that would normally be found in trace amounts in traditionally farmed produce. Farming within the Central Business District ("CBD") also allows for produce to be picked at just the right time and delivered "fresh" with reduced transport distance & times. Produce found in major supermakets is grown based on how hardy that particular type of produce is to reduce costs & wastage during the hundreds of kilometers it travels before reaching your plate.
Rooftop Farming allows us to choose produce based on taste & nutrient content which should be the most important factors when it comes to what we consume. Rooftop Farming also encourages a thriving ecosystems that can brighten a concrete jungle with lady beetles (lady bugs) & bees pollinating crops. It has even been reported that air pollution is reduced in the local areas surrounding a Rooftop Farm.
 
Why Is "Sprouting Good Rooftop Farming" Great For the Community?
 
Sprouting Good, in conjunction with major youth charities will host a 12 week paid work placement & life skills program for homeless youth. The program is designed to give the youth an opportunity to develop their skills & find hope in life again. Sprouting Good will also have a volunteer based schedule that will allow other youth to attend & help at the farm.
Rooftop Farming in Australia is an emerging industry that could create significant financial contributions to the economy. Australia is facing drought & many of our farmers are facing tough times with little financial assistance, but Rooftop Farming can assist farmers by helping to supply the food chain & reducing the pressures on them & their lands. Having farms within the cities also gives established farmers an option to farm within the cities as well. Rooftop Farms allows for the education of the community where they can come to the farm & learn about sustainable food techniques.
 
Sprouting Goods Vision to Impact Global Health Through Rooftop Farming
 
We are very lucky in Australia to have access to fresh healthy produce. Sprouting Good has a vision to build new or renovate existing structures placing our Greenhouses on top of the buildings. The produce grown will be donated to local communities whilst the buildings themselves will be open to local traders & entrepreneurs to contribute to their communities. I believe with our advancements in technology around sustainable food production no child should be dying from starvation regardless of how much money they have.
 
We Would Love You to Get Involved?
 
We are working on a couple of pop up concepts to highlight Rooftop Farming in Australia to the CBD & would love assistance through donations, fundraising volunteers & sharing our story with your networks. Sprouting Good is a registered charity with Deductible Recipient Status (all donations over $2 are tax deductible)
To Donate
Please visit: www.sproutinggood.com or
http://www.indiegogo.com/projects/sprouting-good-rooftop-pop-up-for-homeless-youth/x/6414972
Fundraising Volunteers email scott@sproutinggood.com.au
To Share www.facebook.com/sproutinggood.com
For More information visit: www.sproutinggood.com