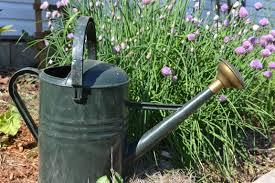 Have you ever wanted to support a community garden? It probably comes with some amazing bragging rights; perhaps its named after you? Maybe songs are written, and park benches sing your praise... well now's your chance. In the City of Etobicoke, Ontario it seems that the local Food Bank has decided week that it can no longer afford to run their large 2700sq community garden because they cannot pay for the water supply. 
In this eco-friendly age and with the power of the internet we're letting the community know that there's a great opportunity for sponsorship, from local businesses such as banks or other large industries in our area to attempt a solution. Ideas posed have included retrofitting the garden water supply from Toronto Water Works to rain barrels or other less costly solutions. This garden has been tended on the Daily Bread Food Bank grounds for several years by volunteers. Let's see if as a "community" we can fix the water issue and increase the yield to help serve those most in need of fresh, nutritious vegetables and fruits for the picking.
What's needed?
The seasonal water supply was estimated at $2000 each year, and the garden also needs a part-time salaried individual to oversee and manage the garden. The majority of the garden is run by volunteers, and with volunteer assistance can be redesigned to store water during rainfalls. This garden is surrounded by ample grass fields; space is not an issue. The grounds are locked every night, so vandalism or tampering with any built in technology are not an issue.
Let's get together Etobicoke and create an even better community garden that we can all be proud of! Let's help our Food Bank  a green, fresh food source within our city limits.
Who's with us?
For more information or to volunteer, contact LEGS Etobicoke via our website: www.legsetobicoke.ca