The Marpole Museum Historical Society (MMHS) held its inaugural "Massive Garage Sale" on Saturday May 24th, 2014 - with 30 vendors and their nearly new treasures available for reuse. One attendee remarked; "this event reminds me of the giant flea markets they had years ago at the drive-in-theatre's - only with way better stuff for sale".
MMHS Chairperson Yvonne Robinson said "we've had a tremendous turnout today - the feedback from vendors has been incredibly positive" continuing Robinson remarked "we may may even decide to do this on a more regular basis, we'll just need to figure out where we can fit it into our schedule".  A full schedule indeed, as this isn't the only event run by the society.  In fact, the MMHS runs a number of community events throughout the year including a strawberry social, a Christmas Fair, and musical events with the likes of Dal Richards, Jim Byrnes, and the West Wynds. Proceeds from all the events (including table rentals for Garage Sale vendors) go to support the upkeep and maintenance of The Colbourne House - home of the MMHS.
The main activity of the MMHS is the preservation of the Colbourne House and public education (especially for children and youth) about what it was like to live in Vancouver during the 1930's".  Museum Directors refer to the Colbourne House as a "Living Heritage" allowing museum goers an opportunity to step back in time to see and imagine not just the past but also the insight to help us decide how we want to shape our future.
Goals for the society include the completion of their SW Marine Drive community garden. Described as a place where seniors can engage with youngsters in the community and share some of their wisdom with respect to community history including gardening techniques, and plants indigenous to the Marpole area. 100th Anniversary video interview: http://bit.ly/1opL4Jt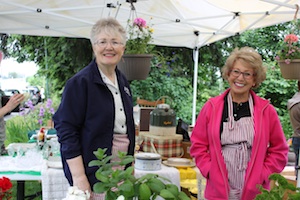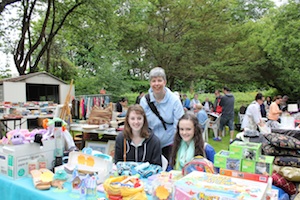 Table 23 was manned by COLBOURNE family descendants who are using the proceeds of their sales to help pay for their university education.
When asked how people can become involved in the society Yvonne suggested "If someone is interested in volunteering we have a number of opportunities including our weekly gardening crew all you have to do is go to our website or give us a call".
To find out more about The Marpole Museum Historical Society, to sign-up for a community garden plot, to rent a table for the next "Massive Garage Sale" or to become a weekly garden volunteer visit: www.marpolehistorical.ca or call: 604-261-0131.