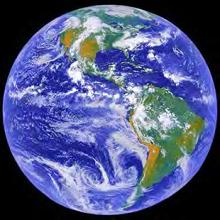 By Paul Kilpatrick 
---
 
Mona Miri - Environmental Photographer's OIL SPILL AID series
 
December 2010 – Environmental photographer and advocate Mona Miri produced her latest series of images in aid of American conservation organization National Wildlife Federation's efforts to raise funds and awareness to assist in the remediation of the Gulf of Mexico after the devastating BP Deepwater Horizon oil spill that took place earlier this year. 
Miri's images are diverse and captivating, often combining elements that create a thought-provoking dissonance. One such example is the image of a strikingly beautiful woman's face in the foreground juxtaposed against an industrial factory background. What the viewer takes away from the image is entirely subjective, but Miri's goal is for the vie
wer to be moved by some element of her images and she succeeds in creating intriguing and memorable photographs that are likely to evoke responses.
I recently had a chance to speak with Mona Miri to learn more about her work on this project. 
Since we last spoke 12 months ago, the BP oil spill took place in the Gulf of Mexico.  How has that disaster affected you personally?
MONA MIRI: The BP oil spill has affected me tremendously and in a way that will drive me to do as much as I can to raise awareness and continue my photography project. Like any other damaged site that I have seen and visited throughout my career, this has been heartbreaking and hard to observe. Oil spills happen very frequently around the world and it is incredibly unfortunate that we had to witness the worst oil spill in U.S. history this year. Watching and waiting to see it unfold was the hardest and most painful experience for me, knowing that every second the ecosystem, the marine life and wildlife were dying and being destroyed because of our need for consumption.   And for so many families directly affected by this tragedy it's been hard just to survive.
In the past I have discussed how important it is to examine everything we do to increase sustainability efforts in every part of our cities and neighborhoods. Since 2005 when I started my environmental landscape series and became part of the honorable Al Gore's green movement, it is even more important now to decrease our consumption and increase our sustainability efforts. In those five years we have come a long way and now the word "eco" is more a part of every household. Many sustainability efforts have developed around the world and it is up to each of us to work even harder as citizens to increase our efforts and alter our lifestyles so that this never happens again. Hard times can test our ability to survive but we can come out of them stronger and more aware individuals. This is a characteristic that shapes our core values and will enable us to create healthier lives.
How did your collaborative project with National Wildlife Federation come about?
MIRI: The National Wildlife Federation (NWF) was generous and eager enough to have me onboard in support of the recovery and remediation of the Gulf after the oil spill tragedy.  In April when the BP oil spill occurred the NWF was on the scene along with many other organizations, helping with the clean up. I was in Palm Springs, California at the time, as I had been invited by a sustainability commission to guest judge a photography show. It was then and there that I started to contact as many organizations as I could to assist me create a fundraiser or aid campaign through my photography work. I am so fortunate and blessed to have partnered with the National Wildlife Federation and to be able to work with them to raise awareness and funds through what I love and care about the most. It could not have been a more perfect partnership with a common cause. I am so thankful to the National Wildlife federation for the opportunity and for supporting me in my creative and advocacy pursuits.
What is the purpose of the project with the NWF?
MIRI: The core purpose of the project with NWF is to create awareness and raise funds through photography for the oil spill recovery. On the NWF website you can find a dedicated area to learn more about the oil spill and the recovery, preservation and education efforts. My purpose was to support their work, as well as mine, through environmental, sustainable and contemporary photography.
Did you have total creative freedom or were you given some guidelines to work within?
MIRI: One of the great aspects in working with NWF over the past 7 months was that I had a good amount of freedom in producing these images through my creative abilities and vision. The guidelines I was given were to create a concept or subject that best develops the idea of environmental awareness and advocacy.
How many photographs have you created for this project?
MIRI: In total there are 8 images created. 
 
What is it you would like your photographs to convey? 
MIRI: I would like my photographs to convey the sense of being at peace with our natural surroundings rather than in conflict with them; to think of nature as our ally, not our enemy, and to protect and preserve it rather than destroy it. Although we are developing and considering options for renewable resources to replace fossil fuels, there are still many impacts from our production and consumption habits that need to be addressed.  But as we do this, our path to co-existence between nature and the built landscape will be more of a harmonious union.
I also want the images to reflect my dedication to environmental awareness, advocacy and sustainability, through action and through the photographic medium.
Is there anything in particular you would like viewers to think about after seeing your images?
MIRI: I took a different approach in developing these images by creating a contemporary and commercial look. I wanted to reach a wider audience so that there would be more environmental action and awareness in the community (through the media and the arts).  I really want the audience to look at my photographs and take an element of the images with them, whatever that may be; a thought, a sense, a vision. I would like them to be inspired and reflect on any part of their own life. 
Where can people view your images? 
MIRI:  You can view the images on my website www.monamiri.com in the OIL SPILL AID portfolio. People have the option of buying a 5x7 sustainable print for a $10 dollar donation, where all the proceeds go to NWF to help restore and preserve the ecosystem in the Gulf, as well as to educate the public about the Oil Spill. I think these prints would be a great gift to give to family, friends and loved ones who care about the environment. You can also visit www.nwf.org to support NWF directly, although the OIL SPIIL AID campaign images are only available for purchase on my site.  
 
Is your project with National Wildlife Federation ongoing?  If so, how long will you be working with them?
MIRI:  The project was originally set to finish in January 2011 but was completed before this year [2010] ended. I have the option of renewing my contract to work for NWF for a longer period of time which I would like to do in January. I would love to do more work for them in the near future.  
It has now been a few months since the oil leak was stopped, although of course the devastation will last for decades; what kind of mainstream news coverage is the oil spill getting in the United States today?
MIRI: At this stage in the U.S. there is little coverage in the mainstream media about the conditions that will impact the Gulf region for many decades to come, but there has been some coverage on the ongoing investigation about the preventive steps and warning signs which were apparently ignored.    
In the near future I will visit the region and investigate the recovery efforts and document the developments. This event has heightened my passion and motivation to do this work to even at a greater extent, and as an environmental photographer and advocate I hope that my work will inspire others to think about what they can do.
 For more information about Mona Miri, please visit her blog at: www.environmentalistjournal.com or her website at:  http://www.monamiri.com/
Mona Miri's Facebook fan page:  http://www.facebook.com/printbrat?ref=mf#/pages/MONA-Miri/39567858467?ref 
Mona Miri STV interview (Dec. 2009):  http://www.sustainabilitytelevision.com/blog/paulkilpatrick/1373
 
---
 
AN INTERVIEW WITH PLINY FISK III: NEW WAYS OF THINKING ABOUT WATER USAGE
 
Seattle, WA—May 2010
 
With over 40 years of experience, Pliny Fisk III is a leader, innovator and champion of sustainable architecture and planning.  He is Co-Director of the Centre for Maximum Potential Building Systems (CMPBS) in Austin, Texas.  Recipient of numerous national and international awards, he has received worldwide recognition for his efforts in advancing sustainable design principles.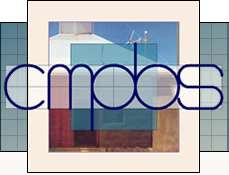 Fisk is a memorable character.  His enthusiasm and energy are noteworthy, as is his exuberance for his work.   As adults, many of us lose the insatiable curiosity of our childhood; that characteristic of asking "why?" and questioning everything.  Fisk strikes me as someone who maintains that youthful quality; a fervent passion for questioning and exploring, directing his attention to finding alternatives to our conventional practices in the built environment—alternatives rooted in his keen awareness of the need for design that works and functions in harmony with natural systems.  And he seems to be having fun doing it.   The CMPBS website tagline proclaims "35 Years of Serious Commotion".  With such a tagline it's easy to imagine Fisk and his colleagues are a creative and stimulating group of people to work with.
 
I was fortunate to have an opportunity to sit down with the engaging Fisk to learn about the pioneering design work he has been doing to address critical water usage issues, specifically wetlands water treatment as well as the use of salt water in sewage systems in lieu of fresh water.
 
Fisk's foray into wetlands issues began when the CMPBS oversaw the first wetland in central Texas to be monitored as part of the state's effort to introduce wetlands as wastewater treatment for homes.  What they created was called a "Microbial Rockbed Filter", which was more of hydroponic bed than a wetland, made of gravel planted with sophisticated plants that organically filtered and treated wastewater passing through the root systems.
 
Appropriate plant selection was an evolving process.  "The first time that we did this, we thought we were being very wise by going down to a polluted stream and picking up the plants that were growing in this polluted stream. Thinking that they would be perfect, and of course they were perfect, the only problem was they were invasive species in the state of Texas." Fisk said. 
 
This oversight was caught by a rather high profile public figure. "This was pointed out to us, embarrassingly enough, by the director of the Ladybird Johnson Wildflower Center (luckily, a friend) who, at an open house one night adroitly said 'you know, you are being responsible for spreading an invasive species.'  So we said 'shoot, this certainly isn't what we want to do.'"
 
In their quest to find suitable indigenous plant alternatives for their Microbial Rockbed Filter, Fisk and colleagues discovered that NASA was experimenting with flowering plants to use in water filtration systems for space colonization.  As it turned out, those plants included Calla Lilly and Rainbow Iris, two plants indigenous to Texas.  So, Fisk replaced the invasive species plants in the Rockbed Filter with Calla Lilies and Rainbow Irises. 
 
They discovered that in order for the plant root systems to filter waste water properly, the flowers had to be cut regularly to keep the roots from getting so thick that the water couldn't pass through.
"So you have to have beautiful cut flowers all over your place, all the time, in order to enable the wastewater system to function, so you get into this unbelievable situation where 'oh my God, I have flowers in my house all the time?!.'" Fisk said with a laugh.  "'This is a terrible situation that I've gotten myself into.' You go to a florist for a good Calla Lilly or Rainbow Iris…and they're expensive!  You couldn't possible afford to have all these plants in your house all the time like this unless you had some totally different way of operating in the world.  So we did this.  We took out all the other plants and now we have all these Rainbow Iris and Calla Lilies and everybody says 'I thought that this was a wastewater system?'  Now you have a flower bed."
 
The wetlands project in Texas led to other projects outside the state.  One of those projects was for a small educational campus on Mexico's Baja Peninsula, called the School for Field Studies in Baja del Sur, Mexico.  The arid, tropical location with extremely limited fresh water made water design considerations a paramount concern.  "We had certain goals to put a campus together that were supposed to be informative, from the aspect of good ecological thinking.  So here it is in the Baja, and the most fundamental thinking is 'what are you going to do about water?', because there's only two inches of rainfall a year in the Baja." Fisk explained.
 
Without knowing how effective it might be, the first consideration for water collection was using fog nets.  Fisk had noticed that the small amount of moisture in the air would reach the dew point during the night and condense on the surface of his vehicle, so he experimented with different fog catching ideas, knowing something could be done.  The problem was going to be collecting sufficient water for 50 people.
 
"We went back to Austin and sat there, and this Planet Earth show came on the radio and this guy speaking happened to be the dew-catcher expert for the United Nations (or whatever it was), and I started listening to this and it's sort of like 'the gods are with you or something weird is going on'…so I started writing this stuff down, you know, per 40 square feet of vertical surface, in an arid zone, you can collect up to a gallon of water." Fisk explained.  "Cool, so you think, 'oh my goodness we need a considerable amount for 50 people!'  So you need about 2 to 3 thousand square feet of vertical mesh that was sort of shade material that the fog would be caught in; fall down into a gutter and be collected.  But we weren't gutsy enough; well actually it was a situation in which the client was not willing to go the extent of fully understanding the potential of what this educational facility could show.  So that idea was squashed.
 
And then we got into a situation where, alright, well water's precious so we can't rely on that…we can't use compost toilets because it could be a flood zone—and they didn't want to use composting toilets because of the upkeep—that was the primary reason."
 
That got Fisk to thinking about using brackish water [more saline than fresh water, but less saline than seawater].  "Wouldn't it be interesting to use brackish water?" Fisk wondered. "Instead of flushing with fresh water, we could actually use the seawater, sitting in front of us.  Or, dig down a certain number of feet and collect water out of the ground that was brackish." he added.
 
"So I said, 'well, you look at those boats out there in the sea, and they're all flushing with salt water…why not us?'  In fact, you probably have to use their [boats] plumbing system because they're all prepared for the salt water" Fisk noted.  "With fresh water systems you'd have to change all the gaskets and seals, and all that stuff, to being a material that could stand the salt water. "
 
The clients were interested in the concept of using brackish water but wanted to see some an example of this being done elsewhere.  "I called up and connected to as many people as I knew might have answers to this and could not find a single example of a salt water flush sewage system, anywhere in the world—especially one that was going into a salt water wetland, which is the next thing we proposed as the landscape [for the campus]."
 
Then the real slammer was the fact that coastal areas should be doing this, and the reality that we couldn't find a single example—anywhere, to anybody's knowledge--of this simple act going on became a very provocative situation in that huge amounts of the world population live on coasts and we're all flushing with the most precious commodity we have, fresh water!" Fisk said. "Everyday, throughout every city and every situation worldwide, we flush with fresh water.  This is affecting 39% plus of the total global population and so all of sudden you begin to say 'my goodness,' here is a very important prototype."
 
With up to 39% of the world's total population living in coastal areas, within 8 to 16 kilometers of salt water, the sheer numbers of people that could be utilizing brackish water sewage systems and the subsequent impact this would have on reducing fresh water consumption is astounding.
 
Fresh water quality and supply is a massive and growing global issue.  To suggest that Fisk's and the CMPBS's work is tremendously important is quite an understatement.
 
 
For more information about Pliny Fisk III and the Center for Maximum Potential Building Systems, please visit the following websites:
http://www.cmpbs.org/t.people-bios.html#pf
Center for Maximun Potential Building Systems
http://www.cmpbs.org/cmpbs.html
 
 
 
---
 
 
Interview with Dr. John "Planetwalker" Francis:  Love, Respect and Cooperation are the Foundations of Sustainability
 
"Even more difficult for me to understand is the burgeoning feeling of something spiritual and sacred in the ordinary act of walking.  I start to feel that each step taken is part of an invisible journey, for which there is no map and few road signs.  I am not sure I am prepared, and the discomfort both frightens and excites me."  
~excerpt from "Planetwalker:  How to Change your World One Step at a Time" by Dr. John Francis
 
 
By Paul Kilpatrick
Interview conducted for Sustainability Television
American environmentalist Dr. John Francis discusses the importance of understanding the connection between our relationships to each other and the environment.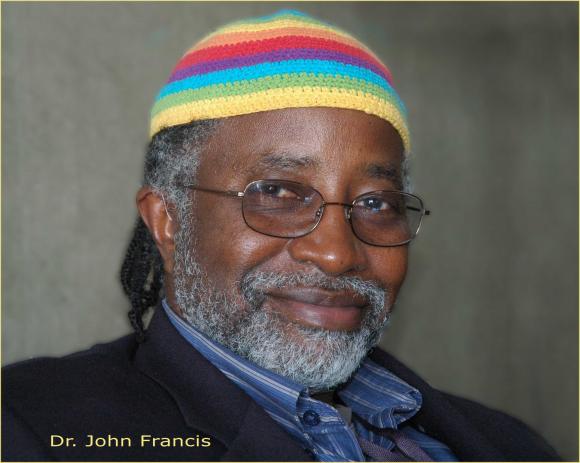 SEATTLE, WA  May 18, 2010 – "Is it within walking distance?" 
Talk about relativity.  Dr. John Francis has been asked this question before by people who did not realize they were asking the man dubbed the "Planetwalker".  A walkable distance for Dr. Francis is unimaginable to most of us.
Thirty nine years ago Dr. Francis, living in California at the time, was so upset by an oil spill in the San Francisco bay that he felt compelled to do something.  His initial action was a day of walking and shunning all motorized transport. Dr. Francis initially intended one day of action, but that day turned into two days, then three days, and then continued for another 22 years thereafter.  It is difficult to comprehend functioning in the industrialized world travelling everywhere on foot for even one day, let alone 22 years. 
That initial day of protest back in 1971 turned into a lifetime of activism and included a remarkable 17 years of self-imposed silence along the way.  A year or so after giving up travelling in motorized vehicles, Dr Francis often found himself arguing with people about his reasons for walking.   He decided to try being silent and listen rather than argue with people over his choices.  He found the experience profound and once again, one day of silence turned into two and so on until an incredible 17 years passed before Dr. Francis spoke again on Earth Day in 1990.
Along his amazing foot-powered, silent journey travelling across the United States from coast-to-coast and down the length of South America, Dr. Francis earned threes degrees, including a Ph.D. in Land Resources with a focus on oil spills.  His Ph.D. work led him to a job with the U.S. Coast Guard writing regulations for managing oil spills.  He was also named a Goodwill Ambassador for the United Nations Environmental Program in 1991.  Dr. Francis wrote a book about his extraordinary 22 years of walking called "Planetwalker:  How to Change your World One Step at a Time".  His website is:  http://www.planetwalker.org/
PAUL KILPATRICK:  I would like to hear your thoughts on something I've heard you talk about, and that's to do with communication; about how our communications with each other impacts our relationship to the environment.  I'm intrigued by that.
JOHN FRANCIS:  I think as communication goes it actually involves a whole relationship with each other.  The 'environment' to me has changed from just being about pollution, loss of species, loss of habitat and those things that we traditionally think of as environmental, to include human rights, economic equity, civil rights, gender equality, and all the ways that we relate to each other because if people are part of the environment (which we profess to be) then our first opportunity to treat the environment in a sustainable way – or even to understand what sustainability is – is through our relationships to ourselves and each other.  How we treat each other manifests itself into the physical environment around us.   
So it's not a surprise that we have issues of pollution and we have issues of sustainability and those things that we're now looking at and trying to address.  But we do have to address those issues.  Not only do we have to try to save the rainforest, and try to prevent and clean up pollution, but we also have to try to address the root causes of those problems.   So peace - world peace – is a very important part of what I feel is really environmentalism.  And I mean peace in a dynamic sense; that it's something that we create together.  We don't just impose it on someone and say 'this is peace'.  It's a co-operation; it's where we respect and we listen to one another.  We cooperate with each other, and in that sense it has to be a dynamic force that's in the world. 
So if we're disconnected from each other, we're disconnected from the environment.  Is that an oversimplification? 
FRANCIS:  No, I think that's true.  One of the ways that I experience that is that when I'm walking across the United States and I'm the only person on the road and I'm walking places where people drive back and forth, back and forth, for days.  They see me walking.  Maybe for a week they may see me on the road.  So I get some place and people have already bought a dinner for me, or breakfast.  I get to a café and I'm ready to pay and they say 'oh, someone came in a few days ago and bought that for you and said 'whatever it is''; those kinds of things can happen because I'm moving at such a slow speed.   
I also notice that there are no other people walking on the road now where there was a time when everybody did, or would move across the road with horses and wagons at a very human speed.   
I'm presently walking back (I've already walked to Cape May, New Jersey from California) across the United States west back to California, and I do that every Earth Day.  On the April 22nd I start out where I left off and continue, so right now we're walking through Ohio and a number of people joined with me this year.  There were about 13 people, including young people from about 9 to 15 walking with me, and I was struck by the development that had taken place on the road.  I didn't realize it, but there was so much traffic on this road I vowed that that evening I was going to look for an alternative road that had less traffic on it, and I looked at the map and it was like 'well that was the alternative road that I had taken last time'.  I had walked that way in 1989 and over those years that I had last walked over that road there had been so much development that it was now a busy highway, and I realized that even though there were farms along the way, that we were the only people walking.   
I'm sure that I could have counted on my hand the number of people that walked from one town to the next, which was maybe 10 miles.  But even farmers – whose job it is, whose livelihood it is, to work on the land and in the environment the way that they do –  would not have the time because of how life is, to walk from their farm to the town.  There were very few places where that could happen.  So it seemed as though the earth was crying out for that touch and people were crying out as well because nature is all around us, even on the highway, even beside the road.   
In some instances though, there were communities of Amish still using horse and buggy to get from one place to the next, and in those instances you could still feel that there was a connection to the environment that was still happening in that place.  But it wasn't in every place…it was very spotty.
So that development was very clear to you in the 21 years since you'd last been through that area? 
FRANCIS:  Yes, there just been a huge amount of development that had gone on.    Because in 1989 when I walked there were no places to stay, there were no motels.  And then when I went back malls that had sprung up at the intersections where the roads had come together; and now there was a need for gas stations, motels and other businesses, shopping, and fast food places that we see all across the country now. 
I thought a lot about that on the drive in [Vancouver to Seattle] on the bus, just looking at the countryside and the farms, and no people in the landscape, just vehicles and industrial scale farming. 
FRANCIS:  Yes, and we talked about that here [Living Future Unconference], about the human size communities where people can actually get around using their own power, whether it's a bicycle or walking.  It's very difficult for us to imagine that, coming from a large city.  As I walked across the country I purposely avoided large cities until I got to where I was going.  Once I got to my place I could get a bike and ride around, but as I walked I preferred the smaller towns so that when I lived there I could walk and get around as opposed to a large city; sprawled out, dependant upon public transportation which sometimes either exists in some degree or is non-existent in others.  But for me at that time I didn't use any public transportation so it was walking, and as I said, I could use a bicycle once I got somewhere. 
So in the bigger cities, is it that much harder to connect with other people than it is in smaller towns? 
FRANCIS:  Well, in some cases it is.  But some cities may have a different tone, like in New York and Manhattan, for example, everyone is walking; there are many, many people walking on the streets.  Of course there are taxi cabs and subways and all that, but New York's a very walkable city.  You can start at one end of the island [New York] and just walk until you get to the other end, and it's varied and interesting and you meet people and you go through different neighbourhoods. 
So that doesn't apply to every big city. 
FRANCIS:  No, it doesn't apply to every big city and I think that would be a mistake to say that.  But I can say for Los Angeles, for example, it's not so walkable.  It's more freeways and it's very difficult to even imagine walking in Los Angeles.  In some places there are few sidewalks, which means that it's just designed for cars, and many communities don't have sidewalks.  When you take away the sidewalk then you're absolutely saying that this area is not for walking; this is for automobiles and you should get in one!'  [laughing] 
So in that 21 years since you were last in Ohio…you probably have a good sense of peoples' feelings with respect to connecting with other people in that time, have you sensed a change or do you think people feel more disconnected from each other – or are people even aware that this is happening? 
FRANCIS:  I think the environmental consciousness has grown greatly.  When I first walked across the United States, to say that I was walking for the environment or anything like that, it would be like I was out on the outer edge, or the fringe would be the proper term; 'you're on the fringe of society'.  Today, we just had the 40th anniversary of Earth Day, which started because of an oil spill in 1969 in Santa Barbara.  Enough people got together and said 'we have to do something', and that was the beginning of Earth Day.  The following year the first Earth Day took place. 
 
So I think that the consciousness has absolutely changed.  The fact that there is someone or a group of people who are in the process of putting together a sustainability network [Sustainability Television]…you know, it wouldn't even have been a word that we would have used when I first started!  [laughing] 
And not that long ago either… 
FRANCIS:  Yes, so at least now we're having the conversation.  I don't have the answer for everything, or hardly even for myself, but I believe communication is a creative process where we all get together and we actually agree on what it is that we're all trying to understand and communicate.  And communication is also how we live; it's not just in words.   
There has been a lot of research about how approximately 23% of what we might communicate is through verbal means and the rest of it – or even more – is communicated through non-verbal means.  A big preponderance of that communication, besides the visual cues that we give one another other when we're talking (winking, nodding, hand gestures and so on),  is in how we live our daily lives and that people learn and teach each other.  So we're always looking at one another and looking at how someone else is doing what they're doing and how they're living and how that works for them.  Because we're also living as well, other people are watching us. 
We're learners, we're students, and we're teachers all at once, which is I guess the optimum way that we can all be learning and teaching each other.   
What's really important is our interaction; more important than reading it in the newspapers, more important than writing a book, or whatever else it is.  Now, it's an important thing to be able to write a book, but the most important thing is our authentic self and our authentic communication and our relationships to each other.  That beats all of the words.  We use words sometimes to hide from the truth, or to hide from ourselves, or to hide from what's going on.  But it's very difficult to hide from our authentic self when we're being authentic with each other. 
What do you think about the new forms of media that we have out there now (YouTube, Facebook, Twitter, etc).  There has been a rapid change in the media in the last few years with the internet and social media.  How do you think they influence or shape our communications?   
FRANCIS:  Oh wow, yes.  We've watched the responsibility of journalism being wrestled from the control of a few into the environment or realm of the many.  Now there's the positive and negative of all of that.  So it all remains to be seen how all that plays out, but I think it's a wonderful change that's happening that no one could foresee.  We don't yet fully understand the impact that it can have, but I look at it as a wonderful change.  And while I am not a Facebook person because it seems that I don't have the time because of all the other things that I do, but other people do it and other people put me on Facebook and they say 'this is what John is doing'.  I have a website which is very different than the immediacy of Facebook and Twitter and all the other social networking tools, but again…they are tools.  The real change is not so much that technology, but in how we are going to change and how we are going to use it.  That's where I think the empowerment is.  Yes, it's in the technology but the empowerment comes from within us and how we use that technology. 
It's an exciting time with the new ways we can communicate and the speed with which we can communicate.  It's a little overwhelming at times, but it's exciting to see that you can have grassroots movements where people feel empowered to communicate.  In Paul Hawken's book "Blessed Unrest" he highlights many efforts around the world of grassroots organizations, which is really uplighting and exciting.  I'm really curious to see what happens. 
FRANCIS:  Well, we all are.  We just had an election with a president who's very savvy with the new communication tools.  Because of the political process and the conservativeness that is within both parties at that time, they were just blindsided by that.  They had no idea, no clue.  It was almost like a badge of courage at the time for someone to say 'I don't even know how to turn on a computer'.  That's not what we want to hear.  But because that's what everyone's doing [using new communication tools], at least you should understand it before you put it down.  Even if you don't want to put it down, but you just want to understand it.  We don't do or use everything that we can when something new comes along. 
When a new technology comes along you might say 'I think I'm going to let that one go'.  Not to say that there's something wrong with or that you don't like it, it's just that you go into a store and there are all these things for you to get and it's like 'I'll take this one, I'll take that, and oh, that one looks so interesting…but I can't afford that right now, but it's really an interesting thing'.  And then we can talk to people about it in a very constructive way, just to understand the power and the empowerment that the technology brings with it. 
With the speed now that we can now put our thoughts and our ideas out there, it's almost as if you don't have the forced discipline that you might have had in past years where you have to sit down and write and think about what you want to say.  I guess there are pros and cons to that… 
FRANCIS:  For me, after having spent so many years, say 22 years of walking and slowing myself down and 17 years of not speaking, and allowing myself to catch up with who I am – or go back to being who I am – because it seems like it's such a race and things are going so fast and you have to get something done, or you have to be somewhere.  Well, just being here is an important part of learning about place and learning about who you are.  So having done that, I feel comfortable just being here.  And I feel comfortable with letting you do this.  I know you can do that.  I'm going to be really comfortable with Paul getting out there and Tweeting, Facebooking, and all those things because there's a place for all of us in this and if we can respect each other and what each of us brings to this big table that we're sitting around, I think we'll be more effective in making change happen. 
Everyone has their journey and their place and what they're doing.  When we're listening to one another, can we hear an idea that we didn't necessarily have, or we didn't know about or thought about?  Can we listen to that idea without feeling defensive, without thinking 'that's not what I believe so I won't listen'.  If we can do that I think we can really expand our lives, and learn and teach and continue to expand.  We can get to that place where we can change that paradigm of 'us and them'. 
In 1971, you were profoundly impacted by an oil spill.  And we now have the oil disaster in the Gulf of Mexico.  How is that affecting you now to see the same kinds of things still happening 39 years later? 
FRANCIS:  Well, as I mentioned before, a lot of what happens to us when we're looking at the environment and we see pollution, climate change, loss of species and habitats, and all those things are brought about by our inability to love, respect, and cooperate with each other.   
There is a tremendous hidden cost to our carbon economy (the coal, the petroleum, etc.) that the average person just doesn't have to think about when they're filling up their gas tank.  And I'm going to say that we are all part of the problem, so we all have some responsibility there.  That's a good thing because with that responsibility comes an empowerment to do something.  Each person has this responsibility, but each person has this power to do something that will have an effect.   
But I'm not ready to give up riding in cars now.  I've done that so I know that you can do it.  I think there are going to be people that are also going to do that (well, that are doing that!)  I get emails from people saying that 'I've given up riding in motorized vehicles and I walk everywhere and I ride my bike and I'm doing okay'.  But even then, we can't do that and say 'well, I'm against people who do use motorized vehicles', because we're all going to be getting from the economy no matter how we stand in it; no matter how we relate to it.  We're going to be getting some benefit from people who do continue to do that.  And so even when we stop, we have to realize that we're still part of it and not to take sides; that 'I do this and you don't do this' thinking. 
 
But we can all make great effort to conserve, because without conservation, technology is going to be overwhelmed.  Even as we create and new technology comes in that will help us live together and live more sustainably, we can't live the same way we have been.  Conserving the environment and rethinking our relationship to the environment so that we're each empowered to understand and to act as if we are interconnected.  If we're acting as if we're interconnected then we don't look at people as outside of us; as others we can go to war with or whose resources we can take because the cost-benefit for us is acceptable so that these lives can be lost because we're not paying their full value or we can pay less…or whatever it is.  
 
That in itself is a great shift that we have to make, and we are making it.  We're all here together and no matter what we do, we're really interconnected.  To understand and start treating each other accordingly; to revisit and redefine what environment is to include us all.  We need to revisit and redefine what our energy policy is to reflect that.   
I know we're not going to stop using petroleum anytime soon, but we can really conserve and we can make a concerted effort to look for alternative ways.  If we practice conservation and redefine our environment and our energy policy and become part of that political process that does that…if we do those things with the same passion that we pursue happiness, then we'll make such great changes on our planet. 
We also need to redefine what it is to be an American.  Being an American…means working and cooperating with each other.  Respecting each other.  And as we make those changes, that will go out to the world and that's how we're going to change the world; by changing ourselves.  It's not going to be legislated.  It's going to be something we find within ourselves.   
We light our light; that light illuminates.  Someone else lights their light; that light illuminates.
 
Dr. Francis TED talk:  "John Francis walks the Earth"
http://www.ted.com/talks/lang/eng/john_francis_walks_the_earth.html 
 
WGBH interview with Dr. Francis
http://www.wgbh.org/programs/programDetail.cfm?programid=12
 
---
 
Urban Landscapes: An Interview with Environmental Photographer Mona Miri
 
By Paul Kilpatrick
Vancouver, B.C.—Interview conducted on Dec.19, 2009 for Sustainability Television
Artist, environmentalist and humanitarian: three words that accurately reflect artist Mona Miri's passions and her work. 
Photography is Miri's preferred method of creative expression, through which she is building up an impressive portfolio of thought provoking environmental images depicting urban landscapes.  Concern for the environment is a subject matter dear to her heart, and Miri has focused on examining and portraying the urban environment in a manner that invites contemplation about changing landscapes and our relationship to nature. 
In Miri's first exhibition, "Modified Landscapes", shot entirely in San Francisco's Bayview-Hunter's Point district, her powerful photographs of extensive industrial development are both visually and emotionally striking when considering the almost complete lack of nature in these places.  The dramatic change indelicately wrought upon the landscape is hard to overlook.
Considerate of the impacts of her own actions, Miri's personal choices demonstrate her dedication to more sustainable living.  Amongst her choices; Miri does not own a car, finds ways to minimize the impacts of her photography processes, hand makes what she can, and purchases carbon offsets for her activities. 
 In the following interview Mona Miri shares thoughts about her work.
  
PAUL KILPATRICK: From reading your website bio, I see you were born in Iran, but had to leave and you moved to Germany where you grew up.  What kind of adversity did you face as a child and how do you think it has influenced your work?
MONA MIRI: Yes, I was born in Iran and moved to Dusseldorf, Germany when I was about 5 years old and lived there for about 6 years or so.  We moved to the Boston area, Brookline, Massachusetts, and have lived here for over 19 years now.  From early childhood, having seen the hardships of a country at war at a young age I became more observant and curious about why things are the way they are and what we can do to make a difference. This became more apparent to me in my young adult life and I really reflected on my childhood; where I grew up and the countries and places I had seen throughout my life, as well as environmental changes around me.
 At what point did you pick up a camera for the first time...and did you know right away that this was something special for you as a way of communicating?
 MIRI:  Well, I first started sketching and painting and overall I was very interested in creative expression.  It was in junior year in high school when I first picked up my dad's Nikon F3 and started photographing things.  It was the first photography class in High school that made me realize how special this medium was and how connected I felt with the camera and what I saw in front me. It was the most connected I felt with a medium.
 A New York trip with my friends changed my life in my junior year in high school because it opened up all my senses it seemed. I almost felt like I saw the world from a totally different perspective; in a more observant and intellectual way.
 Is photography your favorite creative way to communicate?
 MIRI: Yes, at this time, I am very involved in photography creatively. I feel photography gives me the outlet I need to communicate with the world. I feel that I can express myself freely and communicate through a visual language.
Is there a particular photography subject you are most fond of at this point in your career (fashion, environmental, other...)?
 MIRI: My concentration when I started photography was fine art photography and only in the past 3 years have I been able to see my work in a more commercial sense. I have always been drawn to industrial urban city settings because I felt there was this sense of immediacy in my surroundings that I needed to capture and document. That is how I became more involved in environmental work by photographing my immediate environment. It has slowly and surely evolved to photographing and ending up in places where the natural world seems to me to be absent; where all I can see in front of me are structures and urban city settings. It has made me think further about the contrast between our natural and built places.
 What do you seek to communicate with your environmental photography?  To expand on that question a little...do you want the viewer to come away from looking at your environmental photographs thinking about anything in particular, or to leave it to the viewers' interpretation?
 MIRI:  Well, it has been my passion to be in this genre for quite a long time  -  about 7 years or so now. Like the greats and the master photographers like Edward Burtynsky, Micheal Kenna, Hiroshi Sugimotto and Richard Misrach to name a few, I hope to communicate an important message about our surrounding environment.  I always leave it to the viewer to visualize and observe how they would like to interpret it.  I hope that I can be an advocate and as well an inspiration to others.
 It is a tremendous feeling when others recognize and appreciate what I am doing in my work.  It inspires me even more and gives me belief in what I am doing.
 Perhaps a curious question here...but does your camera provide you with a sense of security?  For instance, are there places you might go or things you might do with a camera in front of you that you wouldn't do otherwise?
 MIRI: I feel more so now that my camera has provided me with a sense of security and keeps me in check in a way. My camera and photography as a whole has challenged me and made me feel vulnerable at times (with respect to the process and the places I have been). I feel most of the time though that it has challenged me to reach for a greater level and to go to certain places where I normally would not go. Therefore, I feel it has been like an internal process for me, growing and developing as an individual as well as an artist.
 I have the sense that many photographers are often shy.  Perhaps this is because they are thinking visually about what they are seeing, rather than concentrating on verbal communication.  Does this apply to you at all?
 MIRI: That is interesting you point this out. Some artists and photographers are very verbal as well, and try to explain what they are saying visually.   Most photographers are obviously very visual and when they can't always explain exactly what they are visualizing verbally, you will understand it more when you see the finished work or product.  It does in some sense apply to me, as I really do like to be verbal as well about my work, although not to give it all away but also leave it to the viewer to interpret as well.
 Are you working on any environmental photography projects right now, or have any upcoming?
 MIRI: I actually just did a climate change campaign for the "TckTckTck" organization that is sponsored by many great organizations like Care, WWF, the NRDC, and so on.  It was for raising awareness on environmental actions and topics. I did several portraits of adults and children of various ethnic backgrounds and cultures to represent that we are all in this as one, and that together we can make a bigger impact on our pressing environmental concerns.
For more information about Mona Miri, visit her blog at: www.environmentalistjournal.com or her website at:  http://www.monamiri.com/
Miri's Facebook fan page:  http://www.facebook.com/printbrat?ref=mf#/pages/MONA-Miri/39567858467?ref=
 
 
---
 
The Living Building Challenge: An Interview with Jason F. McLennan, CEO of Cascadia Region Green Building Council
 
By Paul Kilpatrick, 18 May 2010 for Sustainability Television
 
INTRODUCTION:
 
PORTLAND, OR – In May of this year [2010] the Cascadia Region Green Building Council hosted the "Living Future Unconference" in Portland, Oregon for green building professionals from across North America.  During the event, I had a chance to interview Jason F. McLennan, CEO of Cascadia Region Green Building Council (CRGBC).  The CRGBC serves as the leading high performance building development organization in the Pacific Northwest (Alaska, B.C., Washington, and Oregon) and is part of the Green Building Councils in the United States and Canada.  
 
McLennan is an influential individual in the green building and sustainability field, with extensive knowledge, involvement and experience in high performance building design and construction.  Jason is a highly regarded leader in the green building field, and works as a consultant, author, publisher, and lecturer.   He has been extensively published and reviewed in numerous magazines and newspaper across North America.  He is the author of four books; The Philosophy of Sustainable Design, The Dumb Architects Guide to Glazing Selection, The Ecological Engineer, and Zugenruhe.  Additionally, among his many achievements, Jason is the CEO and founder of Ecotone Publishing (dedicated to green building content); co-creator of the Living Building Challenge; and key contributor to the Pharos Project (green building materials selection system) and to the newly launched Trim Tab magazine.
 
 
INTERVIEW:
 
Let's start by talking about some of the things you're working on with the Cascadia Region Green Building Council, because there's so much you're involved with, such as the Pharos Project, the Living Building Challenge, Ecotone Publishing and more.
 
MCLENNAN:  Yes, there's a lot there.  You know, I'm excited to do what I do.  I get to work with some amazing people in an incredible part of the world here in Cascadia.  We're very active in a lot of different ways.  We do everything we can to promote green building across Alaska, BC, Washington and Oregon and beyond.  And so some things we do locally and some that are national and international in scope.  You named off a few of the things that I'm involved with.
 
Probably the thing that people are most excited about is the Living Building Challenge (LBC), because it's a program that we've launched here in Cascadia that's capturing peoples' imaginations much further beyond our borders than even we expected.  There's interest all over Canada, all over the United States and it's starting to ripple out across the oceans to other countries. 
 
We're seeing the rise of these buildings that will never have an energy bill and will never have a water bill; that are built with non-toxic  materials and that are adapted perfectly to the site that they're on and the climate that's there.  The LBC really provide a model for the future of the built environment and so I think it's a program that we're championing that really resonates with a lot of people that understand that the way we've been building our homes, our offices, and our cities is leaving us in a precarious place on a planetary scale.  But we do have the knowledge, we do have the technologies, to fundamentally alter that impact and produce buildings that are not dead; that are not net drains on our environment but in fact help restore–that are living.   That's what we're promoting and man, we're seeing incredible interest.  I think it's the right idea at the right time.
 
How and when did the Living Building Challenge start?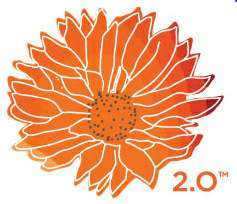 MCLENNAN:  In 2006.  The concept of the Living Building Challenge is something I've been writing about for quite a few years, since the nineties actually. In the early days, my former partner, Bob Berkebile, and I would talk about living buildings and in 2005 I codified that into a standard in an attempt to have something tangible for designers to rally around.  And then when I came to the Cascadia Region Green Building Council (in 2006), I gifted The Living Building Challenge to the organization, and the organization officially unveiled (or launched) The Living Building Challenge at Green Build in Denver in November of 2006 and since then it's just been exploding.  It's been really beautiful to watch.
 
How does the Living Building Challenge differ from the Leadership in Energy and Environmental Design (LEED®) green building rating system?
 
MCLENNAN:  It's very different from LEED.  I'd say it owes a lot to LEED in the sense that LEED pioneered the idea of a creating a system in which to guide design and construction for this market (the US and Canada) and really has done more than anything else to shift attention to a lot of the issues.  LEED has been an important part of readying the market for this kind of transformational change.  The two programs are complimentary in that they are trying to do different things:  LEED is trying to pull the masses in and push them up, and the Living Building Challenge is trying to tug from the top and lift people up, and so it's an interesting interplay.  They are very different systems from all aspects of how they're designed. 
 
The Living Building Challenge has pre-requisites, and you have to do everything required for certification.  You can't pick and choose like you can with the LEED system.  Whereas LEED is a more additive system where if you look at a typical building and you do certain things you get rewarded by points so the  more of these good things that you do, the higher the rating.  The Living Building Challenge is flipping that on its head and saying "you know what, what we really need to do is get to a minimum level of net zero—net zero energy as a minimum and net zero water as a minimum.  So they are different systems in how they're operating, but they are cousins in some way.
 
I believe the Omega Centre in Rhinebeck, New York will be the first Living Building.  Is that correct, and when will that project be completed?
 
MCLENNAN:  Yes, that's to be completed by the end of May 2011.  Then they go on their minimum 12 months occupancy phase of the program.  We don't actually audit or certify the building until after that one year period has elapsed.  And that's actually another difference with LEED is that all of the Living Building projects have to be audited, and this is done 12 months after construction.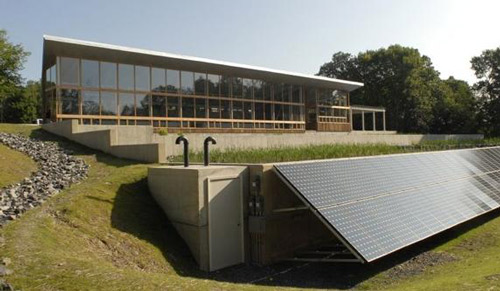 Because we want to make sure these buildings really are performing as they were designed to.  And that's a problem in the building industry, in green building in particular, because a lot of buildings are not as energy efficient as was predicted and a lot of green buildings out there are using way more energy, way more water, than they should.  They're still called green buildings but nobody has checked whether or not they are performing.  A lot of it is how they are operated, or how they were built, or they might not have been properly commissioned so things aren't working as they were intended.  And other times the building was simply not designed as well as was portrayed.  The Living Building Challenge can't afford to have that happen, so we are actually going to be auditing all of the buildings. 
 
The Omega project is the first through the pipe.  Once they open their doors, the clock starts and when they have confirmed that they are net zero energy–it may take them 14 months, it may take them 16 months–but when they're ready and they have 12 months of continuous data we can audit, then they will get their certification, presumably, and hopefully they will be the world's first living building and we're very excited about that.  But, actually, there is another project, so there is a race to be the first to become LBC certified.  It's a small project, in the St. Louis, Missouri area, that is right on the heels of the Omega project.  It's going to be completed at the end of May or June (2011), and so they are in the race as well.
 
And these two project teams are aware of each other?
 
MCLENNAN:  Oh yes.  But you know, the thing about this community is that there is a lot of sharing.  There isn't one prize.  It's not like the X-Prize where somebody gets the cheque and tough luck for the person that comes in second.  It's an infinite challenge, and it's a race against yourself.  It's like  running; you're not really (or shouldn't be) racing against the other, but you're racing against yourself, for your own personal best record.  We want living buildings everywhere and they'll all winners because they will be transformative.  But, on some level I think people know they would like to be the first and so there is a little bit of competitiveness, but not like a lot of things.  These people want each other to succeed and are sharing information, often through Cascadia as a conduit, and are sharing best practices and information, so what we've seen is really beautiful.
 
Can you tell us a bit more about the Omega Building?
 
MCLENNAN:  Well, I can tell you what I do know about it.  The Omega Institute is a fairly old retreat centre in Rhinebeck, New York (about 1.5 hours to the north of New York City), where alternative education is taught and they host retreats.  It was one of the first organizations of its kind.  I believe it was founded in the sixties.  People go and stay there for yoga, spiritual, environmental, and educational retreats of all sorts.  People can rent out the facilities from what I understand, and stay in the cabins there and get away and focus on whatever it is they want to focus on.  There is a collection of buildings there; quite a few cottages, a big dining hall, a meeting hall, and so on, and they needed a new facility to treat all the waste water from all these facilities.  So that's actually what this living building is, a waste treatment plant for all of these other buildings.  It also has a classroom in it so they are bringing education to the waste treatment.  So as a Living Building, it's not only going to handle all its own water and treat it on site, it's actually doing that for a whole bunch of other buildings and creating a much more benign level of impact.  What they're doing is really interesting.
 
During your keynote speech last night, you spoke about how we remove our waste from natural systems; about how we take it right out and don't return any nutrients to the system.  With regard to the Omega Institute's treatment of water…will they returning nutrients to their local natural systems somehow?
 
MCLENNAN:  They are building constructive wetlands and they are returning all the now clean water, without the use of chemicals, to recharge the aquifer.  They are not sending it in a pipe to another watershed, so they are keeping the water in their location.  They are treating it naturally and then they're returning it to their watershed, where it should be.
 
I actually think that we ultimately need to head to composting our waste.  But in this case [Omega], where you have all these buildings and they are connected with a sewer infrastructure, the living machine is the most elegant way of treating all that waste and then returning that water without the use of chemicals.  But, yes, I'm a big fan of composting toilets and that kind of thing so that the actual nutritional content can be returned to the soil and that we don't have to clean the waste out of water, which we shouldn't be doing.  We actually shouldn't be putting it in our water in the first place.  But we [Living Building Challenge] allow living machines and composting toilets and a few other technologies that don't use chemicals.  Again, as long as it's all powered renewably.  So all the electricity needs for the aerators and the pumps in the system are powered by solar on this project so there is no carbon footprint through the operation of the facility.
 
What have you discovered through the Living Building Challenge?  Has it revealed anything unexpected?
 
MCLENNAN:  Well, there've been a ton of discoveries, which we intuitively expected, but you don't get a sense of how bad it is until you try–until you are forced to.  That's the beauty of the Living Building Challenge; you have to do everything. 
 
For instance, when considering the materials radius, the notion that we need to be using things that are local is an important tenet of sustainability; build local, support the local economy, and not transport things long distances which uses a lot of fuel and creates a lot of pollution.  Have a more intimate knowledge of the impacts of the things you are buying.  At present we are so disconnected and everything comes from somewhere else.  With LEED, you don't necessarily have to use local materials…you can choose to or not to and you can do it for just some percentage of the building materials, but in a Living Building Challenge project, you have to use local materials for everything. 
 
And so it opens the team's eyes to the fact that we just don't make many things in this country [USA] or in Canada anymore.  We certainly make some things, but we don't make a large segment of the things that we use.  They're made in China, Mexico, South East Asia, India, and so on.  We know we are externalizing the burdens of our consumption on those people and their environments and we are then shipping that stuff and we are also then depleting potential jobs at the same time from our own people for things that shouldn't come from far away.  There are some things potentially that should come from further afield and other things simple shouldn't, but we have it all backwards.  We have shipped our manufacturing to wherever country where we can externalize the most and have the lowest cost—highest profit potential for a few people at the expense of the many. 
 
And so, as we learned, you can't really get a ceiling fan that's made in the United States anymore.  At one point you could get a ceiling fan but most of the components were built elsewhere, but it was finally assembled here, and now it's such that we haven't been able to find one that's made here at all and there are a lot of other examples of that. 
 
Imagine if there were no cars made in the US and Canada.  That would freak people out if we didn't make any of our own cars, but when you look at the built environment there is a huge percentage of our products that are simply not made on this continent, and that's really crazy.  And so the Living Building Challenge is revealing things like that and it's revealing these nuances of when you have a red list of materials, for instance, things that shouldn't be in a building for it to be healthy for people and the environment, in fact are.  You realize how ubiquitous these toxins are, and they're everywhere and they're in things we thought they weren't in and that have been labeled as to be free of those things, yet they're still in them.  It has to do with deals that have been made by industry with the government on labeling and so there is a lack of consumer transparency on multiple stages.  We don't even know what we're buying and we vote with our dollar every time we spend our money and we're supporting things that are giving us cancer and giving our kids asthma and polluting our water supplies and we're supporting that–all of us–even green professionals, because we simply don't know any better and that needs to change. 
 
The Living Building Challenge is becoming this powerful lens of truth for a lot of these architecture firms and developers and engineers that are doing this stuff to say "holy cow, I had no idea…wow".  In some cases we are stuck for the moment and we don't have an alternative.  In those cases, what we're doing with the Living Building Challenge is saying "okay, we do need ceiling fans in this building as part of the natural ventilation scheme and that's better than using air conditioning equipment".  So we're going to allow an exception for now so we're not banning something we need,  but we're going to make that team write letters to those manufacturers informing them that we don't actually endorse their product and we are putting them on notice that as soon as a manufacturer is brave enough to re-open its facilities in this country, well, then that exception will go away and business will be driven to that company.  There's an element of social change that is part of this Living Building Challenge standard as well.
 
So since 2006, have you seen rapid growth and uptake of the Living Building Challenge?
 
MCLENNAN:  It's all relative.  It's not rapid on the scale of the sheer amount of stuff we build as a society, but in terms of the profile, and given how difficult it is to get to this level of performance (there are regulatory barriers in some cases; economic barriers in others, and so on), the rate of adoption has been faster than I would have anticipated and that's great.  And the rate of interest has ballooned, but it's still very hard to do this, and so our expectations are being exceeded but we still need a lot more wind at our backs and that's what we're hoping to see.
 
Will your Living Building Challenge Ambassador Program help really raise the profile?
 
MCLENNAN:  Yes, our Ambassador Program is really this idea that one organization, Cascadia Region Green Building Council, is not enough to go out and present these ideas and that there are a lot of people that are passionate about this idea that are very articulate and very knowledgeable and so we want to empower them, give them some tools and have them go out and proliferate this idea further and further afield.  So we launched that today.  We had a lot of people sign up today to become ambassadors for the LBC.
 
Something you mentioned in your book "The Philosophy of Sustainable Design" really struck me, and that was that 80% of the buildings that will exist 20 years from now have yet to be built.  That is just staggering when you consider the impact of our buildings on our energy and our resources.  What is the significance of this?
 
MCLENNAN:  I wrote the book in 2004 and things changed a little, but it is essentially true that we actually tear down a lot of our buildings every year, and a lot of our buildings are so completely renovated and changed that they are essentially new buildings as well.  Now the economic  down-turn has slowed that statistic slightly, so there are a lot less new buildings being built right now, so the timeframe is a little different than when I wrote that.
 
But, what I'm getting at with that message is that there is an opportunity, even naturally through attrition, to completely transform our built environment over the next 30 years.  A lot of it is going to be transformed anyway.  It's what we do.  We're constant builders, we're like beavers building the next dam and the next dam and the next dam.  The question is what kind of change is it going to be?  Is it going to be when a large remodel of an existing building gets done, how green is it going to be?  When a new building is being built, how green is it going to be?  Right now, the trend is not good.  Most of them are going to be built in a way that is just as polluting or slightly less polluting than the buildings that preceded them and that's a pattern we need to change.  There's also a heck of a lot more people that are on the planet so there's more need for more housing, more offices, more structures…maybe not all in this country, but in China and India for instance, and what kind of buildings are they going to build and what designs are they going to emulate?  And what practices?
 
You wrote about opportunities to create a restoration economy.  Could you touch on that?
 
MCLENNAN:  Well, yes.  And I think that for a long time there was a battle between the business community and the environmental community with a mythology that they are at odds and the truth is that what are at odds are not our economy and the environment, it's the way our economy is structured and who is benefitting and from what.  The whole discussion that's going on right now, which is kind of a battle between Wall Street values and Main Street values, is part of that.  We can have a very vibrant, dynamic economy that is built on restoration; that is built on creating life; that is built on efficiency, but that's a much more decentralized economy.  That's an economy that benefits a lot of people, and the economy that we have now is a funnel.  It funnels wealth from everyone to a few, and it's about empire, really, in the big scheme of it.  It's about ensuring that a certain, very select few have access to whatever they want to have access to. 
 
And so this whole mythology of the fight between the economy and the environment is actually, I think, almost a campaign to ensure that the status quo doesn't change because those that have all that don't want to lose it.  But the truth is that there can be abundance and there can be an incredible economy for us that does not have to have the impact that we have right now on the environment.
 
You're a family man.  You're very aware of these troubling global challenges and issues we're facing, which can be rather overwhelming.  In conclusion, I'm wondering how you stay hopeful and optimistic?
 
MCLENNAN:  I am hopeful, but I'm also realistic.  I know that my kids are going to inherit a world that is less rich and less diverse than the one that I was born into.  I know that they are going to face global challenges and economic challenges that are really scary.  It does worry me.  At the same time you can't let that hurt the 'now'.  You have to do everything you can now to make the change so that they have as good of an opportunity as possible.  But it would be a crime to wallow in despair in the now, and what they need is encouragement and teaching and love so that they can do the things that they need to do. 
 
One has to sit with both hope and despair in either hand and let them both drive you.  Because what we often do as environmentalists is we either live in the despair world and then we become very negative to those around us and very hostile and we hurt ourselves; or we hide the despair and pretend everything's rosy and just pat ourselves on the back for a minor environmental change we've made and think that we've done it.  "We've built this building and it's green and I'm done", and that's delusional, as we are not done.  So one has to be able to sit with both hope and despair and be reminded and be joyful at the same time that we know that we're in a lot of trouble.  And part of it is that we can't pass on that imbalance to our kids.  We have to arm them with the skills that they are going to need to face stuff that we weren't strong enough to face in our generation.
 
Cascadia Region Green Building Council
http://cascadiagbc.org/
International Living Building Institute
https://ilbi.org/
 
---
 
Interview with Earth Day founder Dennis Hayes
By Paul Kilpatrick
Vancouver, B.C.—Interview conducted in Seattle, WA on May 2009 for Sustainability Television
Introduction:
 
(Portland, OR) – Dennis Hayes is currently the President and CEO of The Bullitt Foundation, a philanthropic organization based in Seattle, WA and dedicated to promoting sustainable communities and human activities.      
 
Hayes is likely most widely known for being the organizer of the first - and now iconic - Earth Day.  In 1969, at the age of 25, he was selected by Senator Gaylord Nelson to be the National Coordinator of the inaugural Earth Day in 1970; an event which saw over 20 million people hit the streets across the United States to express their concern for the environment.  Today Hayes continues his involvement, serving as Chair of the Board for the Earth Day Network.  Incredibly, Earth Day is now celebrated as a secular holiday in over 180 countries around the world.
 
A dedicated conservationist, Dennis Hayes' commitment to environmental values has spanned decades and seen him assume many prominent and influential roles in government and in the private sector.  He has worn many hats, including those of professor, lawyer, author, scholar, and visionary, to name a few.  He has received dozens of awards from numerous organizations, including the prestigious Jefferson Medal for Outstanding Public Service from the US Government.
 
The nterview took place in Portland, Oregon for Sustainability TV in May of 2009 at the 'Living Future Unconference' for green building professionals, hosted by the Cascadia Region Green Building Council.
 
On Becoming an Environmentalist…
 
PAUL KILPATRICK:  For those who are unfamiliar with you, what were the early influences that got you interested in the environment?
 
DENNIS HAYES:  I suppose what brought me into a concern for the environment was a kind of a long convoluted story which I will not impose upon you; but the short version of it is by the age of 19 I was in a world class weltschmerz [mood of sentimental sadness].  I was looking at the world in a way that I saw everything as black and bleak.
 
At that point in time the world the arms race was in full measure between the United States and the Soviet Union.  We had the ability to blow one another up thirty or forty times over, and we were engaged in serious experimentation - and the world's leader in this was the United States (in chemical and biological warfare). 
 
We had huge problems bubbling up in the civil rights area, particularly in the American south where peaceful people trying to get a right to a job, a decent education, a right to vote, were being pounded into the ground with police truncheons and police dogs and having fire hoses spurted on them;  and on and on.  We were just at that point getting into a war in South East Asia that I was fairly convinced we were on the wrong side of, and on and on.  And I was basically looking for some way to make sense of a world that seemed to be going crazy. 
 
I read a lot of the usual philosophers, mostly of the left; Karl Marx, Herbert Marcuse, and also of the right.  I took a look particularly at the enlightenment people such as Adam Smith, John Steward Mills, and Montesquieu…and none of them really seemed to me to explain what was going on in the world, or anything that gave me much of a vision of what I could be doing that would be better than just sort of killing myself and going away. [laughing]  I mean I was really, really depressed. 
 
So, I went out hitchhiking around the world for three years; all over Africa, all over the Middle East.  I was hitchhiking through places where I would be shot on site as an American today, but it was all much more casual then. 
 
One night in Namibia I became an environmentalist.
 
I had taken a course in ecology (mostly studying dragonflies) and in the process of it, read through Eugene Odum's first book The Principles of Ecology and mastered the basic concepts.  It had been a course like any other course, like Peloponnesian wars or chemistry, you know…I did it, got some of it salted away and I went on with my life. 
 
So, this night in the middle of Namibia, I'd come back from a town on the coast called Lüderitz and I'd hitchhiked back to the main road that goes between Windhoek and all the way down to Cape Town, South Africa.  And I was at that point heading south, my driver was heading north, nobody else picked me up and I went up over a hill and it was in the middle of the desert and it had been incredibly hot all day and I was pretty hungry and it was really cold at night, and there are a lot of cold creatures around there and I was the warmest thing around – and none of them particularly attractive bed mates. 
 
There was a full moon and bright skies in the way that you can only have in the desert – I think I could have played football; it was that bright out there.  And something happened…where that course on ecology all came back into my mind and started to register in ways that answered some of the things that I was concerned about with the way that society was developing.  Which is to say that those principles of ecology applied to everything from mice and bunny rabbits to elk and grizzly bears; they applied to orangutans, chimpanzees, gorillas, monkeys.  They applied to primates, and maybe ought to apply us as well.
 
And in my mind was thinking through how you would construct a human society that would observe many of those same principles about diversity and resilience and super efficient use of energy and energy transactions, and so on.  There wasn't really a vocabulary for what we now call urban ecology or industrial ecology then, but in my own vague, weird way I thought that makes more sense to me than a Marxian analysis of what's gone wrong.  And it has within it some elements that are Darwinian and not particularly attractive for how it would work, and maybe you want to have an overlay of human morality on top of that.  But there was something sufficiently important in all of that that I basically got up the next morning knowing what I wanted to do with my life.  I wanted to figure out ways to apply these ecological principles to human circumstances.
 
And if your other questions elicit that long an answer I realize this is going to be a two question interview. [smiling]  But that's how I got to be an environmentalist.
 
The Bullitt Foundation…
KILPATRICK:  You're still involved with the Bullitt Foundation today; would you explain what the Bullitt Foundation is about?
 
HAYES:  Sure.  A woman named Dorothy Bullitt, whose husband died at a relatively long age, found herself with some amount of assets (but limited).  She was a widow with a high school education and three children; she had basically been raised through preparatory school to be – in those days – a good wife at the time (late 19th / early 20th century).  It turned out she had a talent for business.  She had to figure out how to handle a few real estate holdings through the great depression, and instead of kicking people out of the buildings, because there was nobody else that could come in and rent them, she would take stock in their companies in return for the rent, some of which turned out to be valuable stock later on in life.
 
She had this kind of crazy idea to set up a radio station to bring classical music to Seattle.  Remember, this is the Seattle where the term "skid row" came from, so this is a lumberjack town…a forestry town; a really rough and ready kind of place.  But she wanted to bring classical music there and it turned out the station had some success and so she built a couple of other stations. 
 
And then she learned about television and got very excited by the concept.  She went to the east coast and literally tracked David Sarnoff around (who was then running RCA) until finally he just basically gave in after weeks of her stalking him around up and down the east coast.  He sold her a license to open up what I think may have been the first network affiliate on the west coast, and the radio stations became King Broadcasting and then this became King Broadcasting Radio/Television Ltd..  So she went into cable television, television production, had a couple of magazines, opened up a stations here in Portland (if you've got an NBC affiliate here, it's KGW, which is a King affiliate), stations in Spokane, Boise, and in Vancouver, BC.
 
When she died she had the largest broadcasting empire in the northwest.  Her children, all of whom had some of their own assets by that time, remarkably generously, put the overwhelming bulk of her estate into a foundation.  And they did that before deciding what to do with the foundation.  They had various people come in and talk to them about things that they might do, including addressing things like youth and poverty, education, the arts, (which had actually been a principle interest of Dorothy Bullitt), and the environment; through some process that no one has ever explained to me, I was chosen to come and give the presentation on what they might do on the environment.  Afterwards they decided to become an environmental foundation and they asked me if I would like to become president.
 
KILPATRICK:  What year was that?
 
HAYES:  [exhaling] Boy, it was a long time ago…1992 or '93 maybe.  I never dreamed I would be here this long. 
 
We've been a regional environmental philanthropy since then and of late have shifted our emphasis entirely out of the natural areas (wilderness, free rivers…those sorts of concerns), because they are pretty thoroughly covered by other philanthropic institutions that have been set up over the last ten or twelve years, and we are focused upon, if you will, the human environment; going back in some respects to that night in Namibia, of how do you get urban ecology and industrial ecology, and the incorporation of ecosystem services all incorporated in a coherent governing structure.  So we now focus upon people.
 
For a more detailed biography of his fascinating career, please visit The Bullitt Foundation staff webpage, at the following URL:  http://bullitt.org/who-we-are/staff