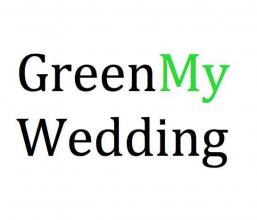 Everyone knows weddings are challenging; the organization, the cost, the dealing with expectations and the family dynamics. Added to the typical challenges, families can now be spread out all around the world which can make wedding planning even more complicated. Fortunately, for those who aren't able to make it to your wedding - advancements in web technology now allow couple's to live stream their wedding on the internet! This involves filming the event while simultaneously broadcasting it on the internet or to a specific group of people. This would allow your loved ones to be part of your special day without having to spend the extra money on travel costs and allow them to cut-back on their carbon footprint. Burning less money and fossil fuels is always the best way to go!
There are many free options you can choose depending how many people you want to share this experience with. First, you can share your wedding day which family members through video chat. Applications such as Skype and iPhone Facetime allow you to film the day with just a computer, phone or even an iPod. Second, there are websites which allow you to live stream events for FREE. For example, Ustream allows you to broadcast your wedding on their website. 
All of these websites give you different ways to approach live streaming. Some of them will require you to use a computer and a webcam while others require an iPhone or iPod touch. This allows you to plan the most comfortable way to live stream your ceremony and/or reception. Whether its setting up a computer next to the altar or adding a new duty to your maid of honor, there are many ways to apply this new technology. 
Tips:
Remember to test the technology before the actual ceremony to avoid technical difficulties!!​

If you want to use Skype or iPhone Facetime but have a large group of people who could not make it to your wedding (for example, family members who live far away) have then get together in someone's house 

​If you want to use one of the private options but have a large group of people spread across the country of the globe then get Skype Premium. Here in Canada it costs $9.99/ mo.
Another great way to share your special day with your loved ones is by being a part of GreenMyWedding! Our services provide full video coverage of your wedding day and an optional wedding consultation with sustainability experts! Don't forget about the bragging rights you get for having your wedding be broadcasted on the Sustainability Television website! Contact us at gmw [[at]] sustainabilitytelevision.com if you are interested in being part of our series.