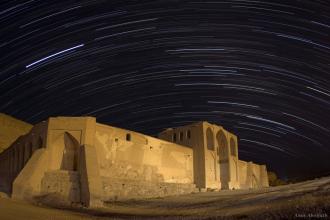 Astronomers who live in big cities have for many years faced unfavorable conditions in their efforts to observe stars and other celestial bodies due to "Light Pollution" _ a brightening night sky that has obliterated the stars for much of the world's population_ [1]. Astronomers were among the first to record the negative impacts of wasted lighting on scientific research, but for all of us, the adverse economic and environmental impacts of wasted energy are apparent in everything from the monthly electric bill to climate change. What's more, we must travel far from home, away from the glow of artificial lighting, to experience the awe-inspiring expanse of the Milky Way as our ancestors once knew it [1]. This is less than ideal from a number of perspectives including; cost, safety, and impact to name but a few. Ideally, we need safe locations from which we can observe and enjoy the sky at night free from light pollution so we can begin our scientific research on stars in earnest.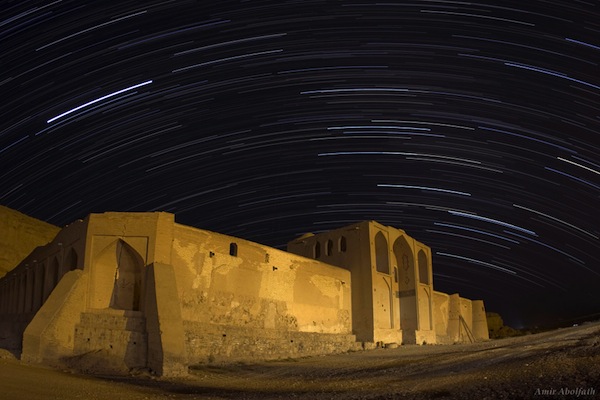 Izadkhast Caravanserai, Fars Province, Iran
Photo by: Amir Abolfath
The solution?
Enter the international "The Silk Road to Peace" project team.  Led by, Mr. Jorg Ostrowski [BSc, University of Toronto, MSc, MIT University_Ref. 2] the team aims to retrofit and revitalize Caravanserais along the ancient Silk Road.
Historically, Caravanserai were build all along the Silk Road to provide merchants and travelers a comfortable and safe place to rest on their travels. [3]
Most of caravanserais have been located out of cities and near to deserts, in other words, far from Light Pollution. This project has a remarkable potential to make Caravanserais into research/tourist centers for night sky researchers, skygazers and astro-tourists as well. "The Silk Road to Peace" project shares the Astronomers Without Borders motto, One People * One Sky, since it's trying to bring all people together under the night sky to observe the Milky Way through the Silk Road.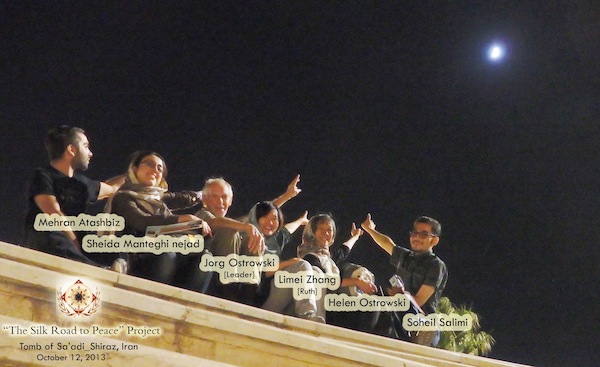 "The Silk Road to Peace" Project [Leader & Team Members]
  Tomb of Sa'adi, Shiraz_Iran
===========
References:
[1] "PG1: Introduction to Light Pollution", International Dark-sky Association — www.darksky.org
[2] "The Silk Road to Peace" Project:
       http://www.ucalgary.ca/peacestudies/ostrowski